Chair:   Sam Lebens 
Sam Lebens holds a PhD in philosophy from Birkbeck College, London, where he is still an Associate Research Fellow. His PhD thesis was a defense of Bertrand Russell's Multiple Relation Theory of Judgement. Sam is currently a post-doctoral fellow at the Institute for Advanced Studies at the Shalem Centre, in Jerusalem and is also a Rabbinical Student at Yeshivat Har Etzion.
chair@theapj.com
Programs:  Dani Rabinowitz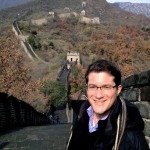 Dani Rabinowitz is currently a Junior Research Fellow in the Faculty of Philosophy at Oxford University. His work focuses on epistemology, philosophy of religion, and Maimonides. In his PhD thesis  Dani discusses a range of epistemic questions regarding the epistemic status of beliefs formed by way of prophecy. Particular emphasis is given to Timothy Williamson's work on the safety condition for knowledge and Maimonides' work on prophecy in the Guide of the Perplexed.
programs@theapj.com
Communications:   Aaron Segal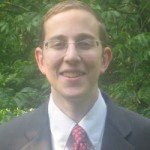 Aaron Segal is a doctoral candidate in philosophy at the University of Notre Dame, specializing in metaphysics, philosophy of religion, and Jewish philosophy, and will begin as Assistant Professor of Philosophy at Yeshiva University in September 2013. He is currently finishing up his dissertation, entitled "Hume-Inspired Metaphysics," under the direction of Peter van Inwagen and Alvin Plantinga.  He has published or has forthcoming publications in Oxford Studies in Metaphysics, Philosophical Studies, Religious Studies and Torah U-Madda Journal, and was a finalist for the 2012 Younger Scholars Prize in Metaphysics. He is completing semikhah [Rabbinic Ordination] through the Chief Rabbinate of Israel.
communications@theapj.com
Honorary President (2012-2013): Professor David Shatz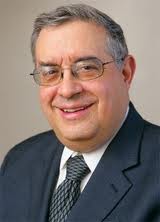 David Shatz is Professor of Philosophy at Yeshiva University, Associate Professor of Religion at Columbia University, and editor of The Torah u-Madda Journal.
After graduating as valedictorian of his class at Yeshiva College, Dr. Shatz was ordained at the Rabbi Isaac Elchanan Theological Seminary and earned his Ph. D. with distinction in general philosophy from Columbia University. He has published eight books and over fifty articles and reviews, dealing with both general and Jewish philosophy. His work in general philosophy focuses on the theory of knowledge, free will, ethics, and the philosophy of religion, while his work in Jewish philosophy focuses on Jewish ethics, Maimonides and twentieth century rabbinic figures. The APJ is honoured that Professor Shatz has agreed to be our first President.
The APJ
The APJ is affiliated to the American Philosophical Association (www.apaonline.org) and the Oxford Center for Hebrew and Jewish Studies at Oxford University (www.ochjs.ac.uk). The OCHJS is the leading academic Jewish studies centre in Europe and provides most of the Hebrew and Jewish studies tuition at the University of Oxford. Today, Hebrew and Jewish studies at Oxford is more wide-ranging, more influential and more exciting than at any time in its history.
Membership is currently free and all subscribers to this website are automatically considered members. Voting rights will be available to those members present at our annual APA meeting.