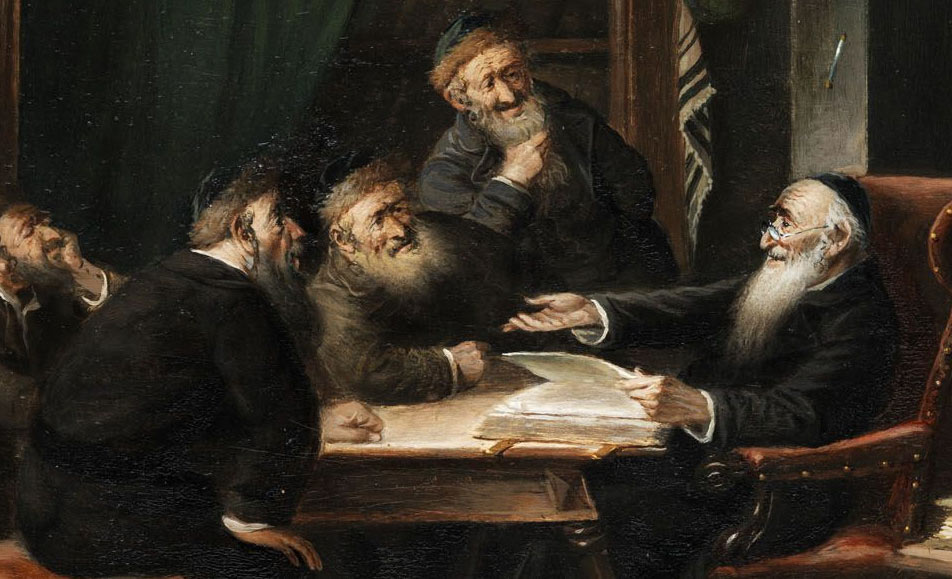 The symposium on David Shatz's paper, "Hierarchical Theories of Freedom and the Hardening of Hearts" (Midwest Studies in Philosophy 1997 (XXI): 202-24), is now underway.  Professor Shatz has kindly agreed to initiate the symposium with some thoughts on his paper and the broader philosophical and exegetical issues it raises.  What follows are his remarks.
This article (from 1997) belongs to a genre that is becoming increasingly popular among analytic philosophers, thanks to pioneering efforts by Eleonore Stump, Charlotte Katzoff and (without a predominantly analytic emphasis) the Shalem Center: namely, the philosophical analysis of biblical narratives. As editors Charles Manekin and Robert Eisen remark in their introduction to Philosophers and the Jewish Bible, "While the contemporary project of philosophical exegesis differs greatly from the medieval project, both share a fascination with the Bible and a desire to make sense of it in philosophical terms" (p. 5). Just as medieval philosophers sought to harmonize Scripture and  philosophy and to use philosophy as an exegetical tool, analytic philosophers who are committed to what can loosely and evasively be called "traditional philosophical theology" utilize philosophical analyses to remove inconsistencies between the Bible and philosophy and to understand narratives more deeply. It scarcely needs to be added that philosophers who are not theists may — and do– use philosophical theories and methods to analyze biblical narratives, and that philosophers committed to "traditional philosophical theology" may, like everyone else, use philosophy to interpret narratives without relating them to theological concerns. Also, some philosophers (like Howard Wettstein) stress the gap between traditional philosophical theology and the Bible.

In the case I treat, contemporary philosophy seeks to resolve a conundrum in the biblical text. The article argues, however, that, given certain intuitions, the solution does not work.
The Bible relates that, beginning with the sixth plague, God at times hardens the heart of Pharoah, and as a result the king keeps the Israelites enslaved. Prima facie, the hardening deprives Pharoah of free will. If so, how can he be held responsible for his various "hardened" refusals to free the Israelites? Hardening also seems to rob Pharoah of the opportunity to repent, and (as Stump stresses) it causes further harm to the Israelites. Depriving someone of free will, furthermore, seems problematic in and of itself. How can we understand free will and hardening , then, so as to meet at least some of these problems?
Stump suggests that if we understand freedom a certain way– roughly, as having the will that your intellect judges you should have — God's hardening actually makes Pharoah's will free. Her view of free will is a modification of the extraordinarily important "hierarchical" account developed by Harry Frankfurt in the early '70s, and resembles theories held by Maimonides and Gersonides. In the article I argue not against the hierarchical account, but against using it to solve the hardening puzzle. I have two main grounds. First, the hierarchical solution does not fit the Bible's account of why God hardened Pharoah's heart. Second, due to God's intervention, Pharoah's will does not satisfy a "because" clause that is needed in the hierarchical account. At the end of the article I contrast the hierarchical account with the theory of Joseph Albo (1380-1444).
Some larger issues about using philosophy as an exegetical tool might deserve attention. For example, I indicate in the article that philosophers seem to assign a higher value to free will than the Bible does. In addition, the Bible does not seem concerned with the philosophers' problems about hardening, nor do the rabbis of the Talmud and Midrash say much about them. However, illustrious commentators and thinkers — Saadyah, Maimonides, Nahmanides, Albo, and many more– grappled with them, and  contemporary philosophical analyses of the text fall right in line with those discussions. There are other instances where classic biblical interpreters occupy themselves with a philosophical problem that the Bible does not address. For example, commentators on the Akedah narrative (Gen.22) ask why God had to test Abraham if God foreknew what the patriarch would do—a problem the text does not touch. In fact, God's statement to Abraham, "attah yadati," "now I know [that you are a God-fearing person]," appears with no indication that there is a problem in God's saying "now I know." Because the Bible is silent on the philosophical perplexities, some might argue that the philosophers' questions and answers are a sideshow that diverts us from the text's meaning. In many or most cases (to be sure, not all) I would deny that strongly. Philosophical arguments and theories often affect how we define words and how we fill in gaps in a narrative. Theories in psychology are often used to fill out a narrative (e. g. to understand family dynamics in Genesis), and it seems arbitrary to bar philosophy from doing that. (We should also observe that there are a variety of philosophical problems that the Bible is concerned with more or less explicitly– the basis of morality, theodicy, and the tension between divine planning and human initiative. Shalom Carmy and I co-authored an article about this.)
I reiterate my thanks to Eleonore Stump for her gracious comments on an earlier draft of the article many years ago.
David Shatz