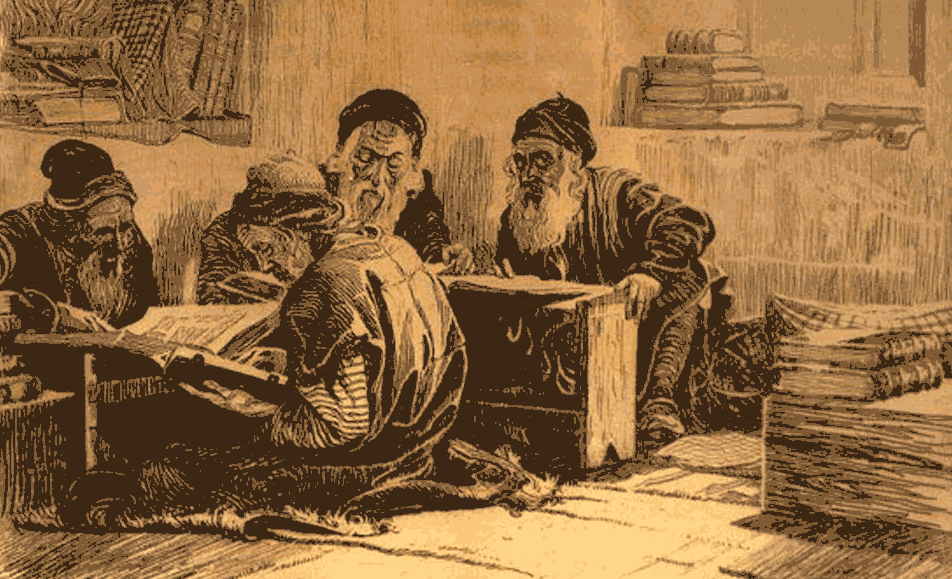 The symposium on Eleonore Stump's paper, "Saadia Gaon on The Problem of Evil" (Faith and Philosophy 1997, Vol. 14, No. 4: 523-49), is now underway.  Prof. Stump has kindly agreed to participate in the Symposium.  In what follows, I replicate the abstract of the paper, a brief summary and a series of questions to get things started.
Original Abstract: Considerable effort has been expended on constructing theodicies which try to reconcile the suffering of unwilling innocents, such as Job, with the existence and nature of God as understood in Christian theology. There is, of course, abundant reflection on the problem of evil and the story of Job in the history of Jewish thought, but this material has not been discussed much in contemporary philosophical literature. I want to take a step towards remedying this defect by examining the interpretation of the story of Job and the solution to the problem of evil given by one important and influential Jewish thinker, Saadia Gaon.
Summary: In this paper, Stump compares and contrasts the theodicies of Aquinas and Saadya Gaon. Aquinas recognises only one form of suffering that God allows or even inflicts upon his human creatures (even his innocent and unwilling creatures). Because of the doctrine of the fall of man, all human beings are, in Aquinas' view, infected by a 'cancer of the soul' in the sense that we are born with a 'proneness to evil.' Even the pure and the innocent share in this proneness. Pain and suffering are, for Aquinas, 'God's medicine for this spiritual cancer.' Without the suffering, complete union with God is impossible. And thus, the suffering constitutes a necessary condition for the warding off of a greater evil for the suffer, namely: alienation from God.
Saadya Gaon differs from Aquinas in recognising three categories of suffering that God allows or even inflicts upon his human creatures. The first category is that of character building. Stump provides us with Saadya's example: 'Just as it isn't wrong for the scholar to afflict himself with late nights reading, for the sake of excellence in scholarship, so it is not wrong for God to afflict a person for the sake of excellence of that person's character.' Pain and suffering, to use an analogy of C. S. Lewis, are compared to the chiseling of the sculptor on a block of stone; each blow of the hammer may be painful, but they are what make us perfect.
Saadya's second category is purgation and punishment. When someone has done something wrong, the crime can leave a stain on the sinner's character or soul. Though this metaphor needs some cashing out, Saadya was of the opinion that pain and suffering can play their role in helping to reform the sinner. This second category of suffering keeps 'a person who has done something bad from getting worse' and rectifies 'his accounts so that he is not in moral debt any more'.
Saadya's third category of pain and suffering, is the trial. This type of suffering is reserved only for those human beings who God knows will pass. He inflicts pain and suffering on them in order to increase their merit, and therefore, their eventual reward. 'According to Saadia, then, God permits suffering to come to an unwilling innocent, but apparently just for the sake of rewarding him in the afterlife for his having endured such suffering.'
The next task of Stump's paper is to outline the numerous reasons for thinking that Saadya's third category of suffering, suffering as trial, is so troubling at best, and ridiculous at worst.
On Aquinas' account, God only inflicts pain upon a sufferer to ward off a greater evil for that sufferer. On Saadya's account, God will inflict pain upon a sufferer, not merely to ward off greater evils, but even to bring about greater goods for the sufferer in question. Stump goes to great lengths, with some wonderfully evocative thought-experiments, to show that our moral intuitions support Aquinas' notion of inflicting pain upon an unwilling person x in order to ward off a greater evil for that person, but that our moral intuitions wouldn't support Saadya's principle of inflicting pain merely in order to increase good upon an unwilling victim. In fact, in many situations, we would look upon instantiations of Saadya's principle as nothing short of criminal.
Saadya's position is made to look all the worse when we realise that Aquinas is viewing pain as a necessary cure to the block between man and God, where for Saadya, presumably, God could bestow the greater rewards he has in store for those he tries without going through with the trial, so the pain isn't even necessary for the goal.
Maimonides is cited as a Jewish thinker who goes to great lengths to demonstrate that Saadya's third category is incompatible with Jewish thought. There is no death without sin, and no suffering without transgression, or so we are taught by the sages of the Talmud. But Saadya's third category seems to imply otherwise.
Furthermore, the notion that God would test people only when he knows that they will pass seems to make a mockery of the notion of a test.
Having shown that Saadya's third category of suffering, as traditionally understood, doesn't stand up to scrutiny, Stump, evoking the principle of charity, puts forward a new interpretation of Saadya's theodicy that integrates his commentary on Job with his great philosophical treaties Emunot VaDeot.
On the revised understanding of Saadya's third category, we are called upon to recognise some general features of Saadya's worldview.
Firstly, he thinks that the category of the righteous still includes people who have sinned. The person who never sins is a logical possibility, as far as Saadya is concerned, but a statistical unlikelihood, at best. Most righteous people, in fact, the vast majority of them, have sinned and have repented.
Secondly, we have to remember that as far as Saadya is concerned sins damage the character of the sinner, and repentance isn't enough to undo the damage immediately. Stump compares repentance, in this light, to a person who has lived an unhealthy lifestyle and suddenly decides to change their ways. The decision alone is not sufficient to produce a healthy and athletic body; the decision will have to be backed up by a good dose of healthy eating and exercise. Likewise, the damage done to the soul of a sinner isn't automatically cleansed by repentance.
Thirdly, Saadya is committed to the notion that the righteous receive everlasting reward in the world to come in proportion to their degree of righteousness.
Against the backdrop of these, and other commitments of Saadya, his three categories of suffering transform into something more complex. There are righteous people who stand in need of the second form of suffering – purgation and punishment – even though they have repented and can no longer be called sinners. And, there may now be good reason for the notion of a Divine trial. Imagine a righteous person who has repented of many sins but has forgotten to repent of one of them. This lapse will cause that righteous person to miss out on a higher level of reward in the world to come; it will cause him to miss out on a closer level of proximity to God. If God tests them in this world, and if they pass the test, remaining steadfast through the suffering, then, and only then, will they ward off the great evil of loosing the proximity that was within their grasp.
Thus, on Stump's analysis, Saadya's third category of suffering is transformed from the affliction of unwilling innocents merely in order to bring them a greater good that could have been achieved without suffering, to the affliction of unwilling innocents that is necessary for the warding off of a greater evil.
Besides this masterly and charitable interpretation of Saadya's theodicy, Stump's paper includes some compelling comparisons between the revised Saadya and Aquinas, alongside a fascinating discussion of Saadya's 'G. E. Moore shift': where the atheist looks at pain and suffering as a proof of their atheism, Saadya starts from the position of knowledge that the God of Jewish theology exists, and concludes that there must be 'a morally sufficient reason for God to allow innocent suffering.' All of this is concluded by a tantalizing suggestion as to what makes Saadya's theodicy strikingly Jewish in comparison to Aquinas: Saadya starts from the communal knowledge and experience of a good and just God, 'So Saadia supposes that epistemological virtue can be vested in a community, as well as in an individual … Saadia's continual consciousness of belonging to a people whose life over many generations has shaped a common set of religious commitments is, in my view,' Stump concludes, 'a salutary corrective to the individualism typically found in contemporary discussions of the problem of evil.'
Some Points for Discussion:
One thing that Saadya and Aquinas share is the assumption that God can be judged according to the standards of human morality. This tradition seems to begin with Abraham, and his despairing remark, 'Shall the judge of all the earth not act justly?!' But, if we take seriously the inscruitablity of God's ways, and the formidalble difficulties in the way of even describing God, can we really claim to have the tools to judge him at all? Isn't the whole idea of a theodicy reductive of Divinity? Or, perhaps the same question can be put without appeal to the inscrutability of God, but to the primitive nature of the term 'good'. Wittgenstein, for example, argued that Euthyphro's approach to piety (that the pious is only pious because it is loved by the gods) was more profound than the alternative (that piety was loved by the gods because of its piety) because Euthyphro's approach 'cuts off the way to any explanation 'why' it is good, while the second interpretation is the shallower, rationalist one, which pretends 'as if' you could give reasons for what is good' (pg. 115, Ludwig Wittgenstein and the Vienna Circle: Conversations Recorded by Friedrich Waismann, ed. Brian McGuiness, 1979, Oxford: Blackwell – Thanks to Gabriel Citron for showing me this quote). If God's actions are good by definition, however they may appear to us, then theodicy is transformed from reductive to unnecessary.
A suggestion: perhaps the assumption underlying question 1 goes some way towards explaining Maimonides' theodicy, which Stump raises difficulties with in the paper. Maimonides' considered position is that we can't really say all that much about God at all. Even the active attributes and predicating perfection of God, Maimonides seems to waiver over. Some times it seems like they pass, but at other times, it seems that even they can't really be said meaningfully. Thus, when Maimonides says that God never allows pain or suffering to go on without a just cause in terms of the sufferer's sin, he is saying something that by his own lights he can't really say. I would venture, that he thinks Saadya's position is heretical because it seems to imply imperfection on God's part, in the guise of injustice. But that he doesn't really believe his own theodicy, he just thinks that it's the only kosher theodicy out there. But, the intellectually perfect, who see through the various purposeful contradictions and riddles of the Guide to the Perplexed will realise that theodicy isn't possible.
Why doesn't Stump elaborate more, in this paper, on what seems to be a hugely significant difference between Aquinas and Saadya, in that Aquinas has a doctrine of the Fall-of-man and the cancer of the soul, whereas Saadya doesn't? Is the difference less important than it seems?

What is the nature and what are the virtues of the collectivised, or communal epistmology that Stump so tantalisingly alludes to at the end of the paper?

Another suggestion: Perhaps the Midianite and Cannanite children that Saadya puts into category three really were going to have terrible lives. Their parents were to be killed, presumably because of their moral corruption, and they were going to live their lives as outcasted orphans, instead, they were given the trials and tribulations, in their short lives, which helped them to escape a whole lifetime of misery and led them to an eternity of Divine reward. Is such an account convincing for the suffering of all children? I don't think so. But perhaps it works for the case at hand.

A final question: for Aquinas, why couldn't God create a world in which our moral cancer had a less harsh cure than the sort of 'chemotherapy' envisioned by Aquinas; and, similarly, for Saadya, why couldn't God create a world in which the damage done to the soul of a repentant sinner could be removed without pain? Don't these theodicies leave some work to be done?
PS. Perhaps I was bound to love this paper given that my wife and I named our first child Saadya!