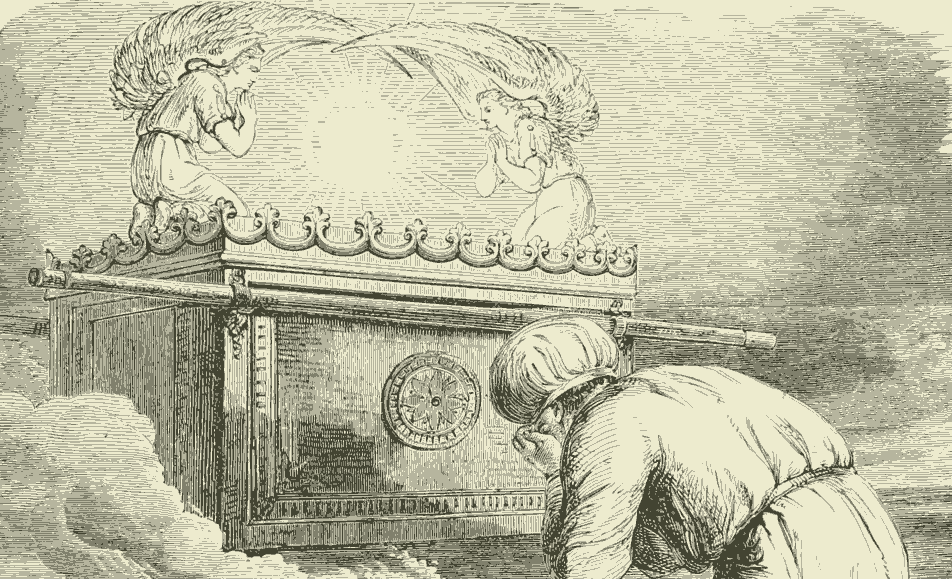 This symposium on Lara Buchak's "Can it be Rational to have Faith?" will commence on Sunday 26 August and run through to 02 September. The symposium will be led by Sandy Goldberg (Northwestern), Trent Dougherty (Baylor), and Lara Buchak (Berkeley).
All are welcome to participate.
(OUP is offering a 20% discount on Probability in the Philosophy of Religion, in which Lara's paper appears. Please contact Victoria.Harrison@glasgow.ac.uk for further details.)
Opening Remarks by Profs. Goldberg and Dougherty
1) Goldberg: Religious Faith and Disagreement
Lara Buchak's paper, "Can it be Rational to have Faith?" is an extremely thoughtful, clearly written paper defending the epistemic rationality of faith (under certain conditions). In this post I want to ask whether this defense, as it stands, can be used to vindicate the rationality of faith against what I regard as one of the stronger grounds for doubt: the argument from systematic religious disagreement. To be fair, the question of disagreement is not addressed in her paper; but since it is an important source of skepticism regarding the rationality of faith, I would be most interested to hear from Buchak how she sees her proposed analysis bearing on this matter. In what follows I state the case for skepticism as briefly as I can, if only to make clear where I think more commentary would be helpful.
To a very rough first approximation, Buchak characterizes faith that p as a matter of acting (or being disposed to act, or preferring to act) on the assumption of p, prior to acquiring further evidence bearing on whether p. (She proceeds to sharpen and modify this formulation in various ways, to avoid various objections and counterexamples, but since these sharpenings will not be relevant to my discussion, I will ignore them – interesting though they are.) With this as her characterization of faith, she construes the question pertaining to the rationality of faith in something like the following way: when is it (epistemically and practically) rational to act (prefer to act; be disposed to act) on the assumption of p, prior to waiting to collect more evidence bearing on whether p?
This strikes me as a very interesting question, and Buchak's answer is thoughtful and engaging. Still, I think that many of those who are worried about the rationality of faith are worried about a slightly different (more traditional) question. To be fair to Buchak, I will pose this alternative question in the terms she herself provides. Buchak assumes a certain kind of evidentialism about epistemic rationality, according to which one ought to proportion one's beliefs (or one's doxastic states more generally) to the evidence; and she assumes a version of subjective Bayesianism, according to which one's degree of belief in a proposition must obey the probability calculus, where modifications of one's degree of belief must proceed by conditionalization on new evidence (17). The alternative (more traditional) worry is whether, given the prevalence of religious disagreement, the adopting an attitude of faith that p by a subject who is aware of this disagreement is compatible with the aim of proportioning one's doxastic states to one's evidence. Such a worry can be developed insofar as (i) one endorses (something like) this evidentialist/subjective-Bayesian framework and (ii) one regards faith that p as a species of taking the world to be a certain way (namely, as being such that p). Let me explain.
The challenge that systematic (peer) disagreement poses to the rationality of religious faith is a special and particularly strong case of the challenge that (peer) disagreement poses to the rationality of belief in any matter on which there is such disagreement. Given limitations of space, I will assume some familiarity with the literature on the epistemic significance of (peer) disagreement, and will say only this: whatever one thinks on that matter, when the disagreement is systematic – widespread and persistent, with lots of different competing camps, and where the disagreements bleed into other matters besides the particular proposition at hand – whatever epistemic significance one assigns to disagreement per se will be magnified. Why this is so is easy to see from an evidentialist perspective: if the fact of disagreement with a peer over whether p is itself a piece of evidence bearing on the question whether p,[1] then insofar as the disagreement is systematic, one has (or knows of) significantly more evidence of this sort.
Consider in this light the sorts of disagreement that are relevant to the question of religious faith. There are disagreements between those who believe in God (i.e., those who acquiesce in the truth of the proposition that God exists) and those who don't; disagreements among the believers themselves, insofar as they come from different religions; disagreements within a religion, between the vairous denominations or sects (i.e., Catholicism and the various Protestant denominations; the various sects within Orthodox Judaism, as well as the other movements – Conservative, Reform, Reconstructionsm, etc.); and disagreements as well even among co-religionists (those in the same denomination of the same religious tradition). To be sure, not all of this disagreement is peer disagreement; but at least some of it is. And this is something that any worldly subject knows. It would thus seem that, for a good many (most? all?) of the propositions in whose truth one might have faith, any worldly subject knows that there is a good deal of (second-order) evidence bearing on the truth of proposition in question, in support of a denial of the position she herself accepts.
Now I submit that, given such a subject, it is far from clear whether, in acquiescing in the truth of the proposition in question, she is being epistemically rational.[2] For suppose that, even in the face of her recognition of systematic religious disagreement, she continues to endorse (acquiesce in the truth of) the proposition in question. Even so, she will acknowledge—or at any rate, she ought to acknowledge—that there are others who are equally smart, equally knowledgeable of the arguments and evidence, equally attentive and motivated to get things right, and who would be highly motivated to discern their errors if they could, who nevertheless failed to do so, even having given the matter a good deal of their time and effort. But more than this: she will acknowledge—or at any rate she ought to acknowledge—that it is not only in the present case, but in the entire history of the discussion of these matters by disagreeing parties, that the vast majority of those who are in the wrong have not been brought to see the error(s) of their ways, despite the best efforts of those on the side of truth (as she sees it). And this conclusion, in turn, should tell our subject something about the discernibility of the sort(s) of truth and falsity that are at issue here. Even as she continues to endorse (acquiesce in the truth of) the proposition(s) in question, and so even as she continues to think that she has the truth on her side, still, given the persisting systematic disagreement, she must acknowledge that truth and falsity here are not easily discernible by very many people as smart as she is, as knowledgeable of the relevant arguments and evidence, who have had a good deal of time thinking about the relevant issues, who work in a manner that is at least somewhat independent of others, who are as highly motivated to endorse what is true as she is, etc. In these circumstances, I submit, she should not be confident that she does have the truth on her side. Her total evidence (including the evidence of widespread disagreement) does not warrant any significant degree of belief in the proposition that constitutes her view on the matter. It is in this context that I ask whether it really is epistemically rational for her to acquiesce in the truth of the proposition in question. Perhaps it is; but I think it takes more to establish this.
Buchak does not address the question of disagreement's bearing on the rationality of faith, so in some sense the question I raise is orthogonal to the one she is asking. Still, since she is interested in the rationality of faith, and since this is one of the leading worries people have had on this score, it seems a good question to ask. In particular, I wonder whether she has any thoughts about how to get her analysis to bear on the challenge from religious disagreement. I should conclude by noting that I don't think any of the (otherwise very useful) distinctions she draws can help her avoid this challenge. That is: let us grant Buchak the distinction between epistemic rationality and reasonableness, and grant as well that the former (as opposed to the latter) is a consistency notion (19) having to do with changes of belief (pp 17-18, fn 10). Still, the challenge from disagreement can be posed as a challenge regarding how one ought to modify one's credences (alternatively: one's "aquiescences") in the face of systematic disagreement. Let us grant Buchak as well that there is an interesting question concerning the epistemic rationality of faith which amounts to "the question of whether it can ever be rational from an agent's own point of view to have faith," and that this question remains interesting even after we agree to table the question whether the agent has "objective reasons to have faith." (19) Still, the challenge from disagreement can be posed as a challenge regarding whether, once one is aware of the systematic nature of religious disagreement, it is rational from within one's own point of view to acquiesce in the truth of a disputed religious proposition. In short, it seems that even after we agree to take Buchak's analysis on its own terms, serious questions remain regarding the rationality of faith. I for one would welcome her further thoughts on the matter.
[1] According to Richard Feldman – one of the leading proponents of Evidentialism in epistemology – evidence of a peer disagreement is "evidence of evidence."
[2] In what follows I am borrowing from Goldberg, S., "Disagreement, Defeaters, and Assertion." Forthcoming in D. Christiansen and J. Lackey, eds. Disagreement (Oxford: Oxford University Press); and Goldberg, S., "Defending Philosophy in the Face of Systematic Disagreement." Forthcoming in D. Machuca, ed., Disagreement and Skepticism (New York: Routledge).
————————————————————————————–
2) Dougherty: (i) Reply to Goldberg
Sandy raises—with characteristic Goldbergian clarity—an objection to Lara's thesis based on an interesting and hot topic in epistemology: the philosophical significance of disagreement. He draws some on his forthcoming piece in _Disagreement and Skepticim_, and I will draw upon my piece in that same volume in rebuttal. I there defend a Bayesian account of disagreement inspired by Richard Jeffrey's "Alias Smith and Jones" which was inspired by a conversation with Stew Cohen.
People often speak of epistemic *peer* disagreement and I agree that in an ideal kind of case skepticism follows. (Sandy speaks of "others who are equally smart, equally knowledgeable…equally attentive" etc.) So suppose I have testimony from S1 and S2 and they are of equal reliability and one affirms p and one affirms not-p. By my Bayesian lights, all I can rationally do is suspend judgment. In this case the "split the difference" view is right. But we can easily generalize this to n testifiers of all levels of reliability. So suppose I am S and I have the testimony of four other individuals, two of which—S1 and S2—are "smarter" than I am and assert "p" two of which are "dumber" and assert "not-p." We can assign appropriate weights to their testimony and calculate an average score much like averaging tests of different weights: (1.2*S1 + 1.5*S2 + .7*S3 + .6*S4)/4. The latter two summands will me negative, since they are on the not-p side. Now for the application.
One of the reasons I became Catholic is that it shares with Judaism a strong affirmation of, as Tevye shouted from the rooftops, Tradition! Sandy spoke of trans-temporal disagreement, but there is also trans-temporal agreement, mounting up. Saint Thomas Aquinas cites some prior authority in every single one of his hundreds if not thousands of questions he considers in his Summa Theologica. He cites Augustine a great deal, but only three people get special titles "The Philosopher"—Aristotle (whom the Thomist Dante calls "The Master of Those Who Know")—"The Rabi"—Maimonides—and "The Commentator"—the Muslim Averroes. These four greats had disagreements too, of course, but they were all united in affirming theism. And though these individuals stand out, they are just the tip of the iceberg of the massive tradition in favor of theism.
Furthermore, these greats are "peerless" when it comes to today. I think a great deal of Sandy, but he's no Maimonides! 🙂 It's almost impossible for anyone today to achieve the kind of philosophical mastery that the greats had what with iPhones and CNN. The greats devoted their entire lives to study and meditation and are thus without peer today. And notice that it's not just Socrates, Plato, Aristotle, Augustine, Anselm, Abelard, Bonaventure, Scotus, Nachmanides, Maimanides, Al Ghazali, Al Farabi, and Avicina who are to be weighted here against naturalism. But even as diverse a group as Descartes, Leibniz, Spinoza, Locke, Berkely, Hume, Kant, and Hegel all reject naturalism. Their theism is quite different at times, but I would hate to be a naturalist and have to explain the rationality of departing from this tradition. And even among them some stand out. I think Aristotle, Aquinas, and Libniz are the best of the best, and their theism is quite similar. There is nowhere near enough space to do justice to the kind of argument I am gesturing at here, but the weight of the testimony for theism is immense. There are smart people today who detract their arguments, of course, people much smarter than myself. Yet they too are dwarves compared to the giants of the past. So I do not disagree with Sandy in principle, only in application. And it is only on the basis of the testimony of such historical giants that I would find it acceptable to disagree with one such as him, clearly one of superior acumen.
3) Dougherty: (ii) Reply to Buchak
Lara and I are completely agreed: "One should proportion one's beliefs to one's evidence…one should not take non-truth-conductive reasons as reasons for belief" (17)! 🙂 There are other matters which are less clear to me though. Lara's detailed, stimulating paper offers much to think about. There are many fundamental issues I'll need to gloss over concerning the relationship between faith and belief and the relationship between practical rationality and theoretical rationality, concerning the nature of evidence and evidentialism (which I do *not* take to be a view about *change* of credence) and probabilism (I certainly do *not* think all priors are created equal), about what it means to "inquire", the connection—elusive, I think—between *statements* involving the *word* "faith" and the *nature* of the *thing* faith, about whether there is really just one property expressed by the diverse examples she gives, and the like. All of these fascinating fundamentals I'd like fuss over I'll have to finish some other time, so that I can focus on the "big picture" which is itself quite fecund.
First, I'd like to say some things on behalf of the—"acting as if I were certain"—account of acts of faith she rejects early on, for it bears relevant similarities to the Pascalian account of acts of faith (not *faith*) I endorse. My position is that an act A is an act of faith in proportion to what one risks on it, going "all in" and not hedging one's bets. Briefly, (i) it doesn't require much mental accounting when you go all in. There are no side bets; (ii) there is surely a natural line to be seen—even if not analyzed—between standard acts of faith and statements about them; (iii) one doesn't have to "treat his credence in X as higher than it in fact is" if one's utilities are set high enough. What acts of faith reveal when we bet everything is not maximal credence, but rather maximal concern. If I utterly trust my friend even though I acknowledge non-trivial evidence of his betrayal, I do not act on false credences: I express my passion: that it is far worse to me to bet against him and be wrong than to bet on him and be wrong. The fact that the Pascalian account of an act of faith is essentially revelatory of the passional side of faith is, I think, a strong mark in its favor.
Here is a supposition which I take away from the chapter: that Lara agrees with this.
(1) Since Lara's unit of analysis is the practical rationality of *acts* of faith, such as being a missionary, her thesis has no immediate bearing on the question of the epistemic justification of beliefs presupposed by them, such as whether God exists.
I call this a supposition because I see some evidence of it, but it was never fully explicit enough for me to be very confident of and I think the text also contains some evidence against the supposition that Lara thinks (1). She seems clear about the distinctness of acts of faith and epistemic rationality, but the traditional account of faith includes a doxastic component (See Swinburne's _Faith and Reason_) and the linguistic evidence strongly supports this. The official account is propositional "A person has faith *that* X…" It strikes me that the work Lara wants done could be done by quantifying over acts rather than propositions "A is an act of faith iff…" and then she could distinguish between classes of presuppositions.
The examples she generalizes from are all acts of trusting a *person* first and foremost with some *proposition* only coming in secondarily. Epistemic justification, by contrast, is primarily concerned with propositions and then only secondarily with persons (to investigate doxastic J). Here's one reason why what I call the "Personal Paradigm" makes a difference or may well make a difference to her project. On the Personal Paradigm, there is nothing special about faith acts. They are just an instance of plain old-fashioned expected utility. If I love my wife, my friend, or God, then there will be a massive disutility set to no "sticking by" them during times of accusation. The absolute value of this disutility will be much higher than the absolute value of the disutility of "looking like a fool" if it turns out she did cheat, he did lie, or He doesn't exist, even if the latter has a great deal of disutility. Not to have such utilities would be to suffer from a kind of bad moral character. So, again, what acts of faith reveal of importance, they do so via utilities, not probabilities: they reveal the underlying character of the individual. (This seems related to but not the same as the "interpersonal costs" discussion on p. 27. I'd love to hear Lara comment on this.)
And notice that the Personal Paradigm doesn't translate well to a certain class of propositions presupposed by personal trust: that my wife is not a cyborg, that my friend is not a Martian, and that God exists. In each case, the existence assumption isn't supported by an act of faith. We can exercise faith that our spouse, friend, or God will "be there" for us in times of need, but we can't exercise the kind of faith Lara analyses to trust that they ARE there. 🙂 So Lara's question "Can it be rational to have faith?" seems to me to translate into "Can it be rational to ignore evidence in a certain class of cases"? I agree with her that the answer is Yes. However, I think we should have already known for standard decision-theoretic reasons. Furthermore, the question does NOT seem to me to translate into "Can it be rational to believe that God exists, apart from adequate evidence?" with an affirmative answer from anything Lara says.
It may well be that she never had the slightest intention of it being otherwise (p. 20 gives me this impression), so this may not be a criticism but rather just a call for explicit clarity. In addition to being super-smart, Lara is super-friendly, so I'm sure she'll be happy to make it explicit one way or the other. Thanks Lara!