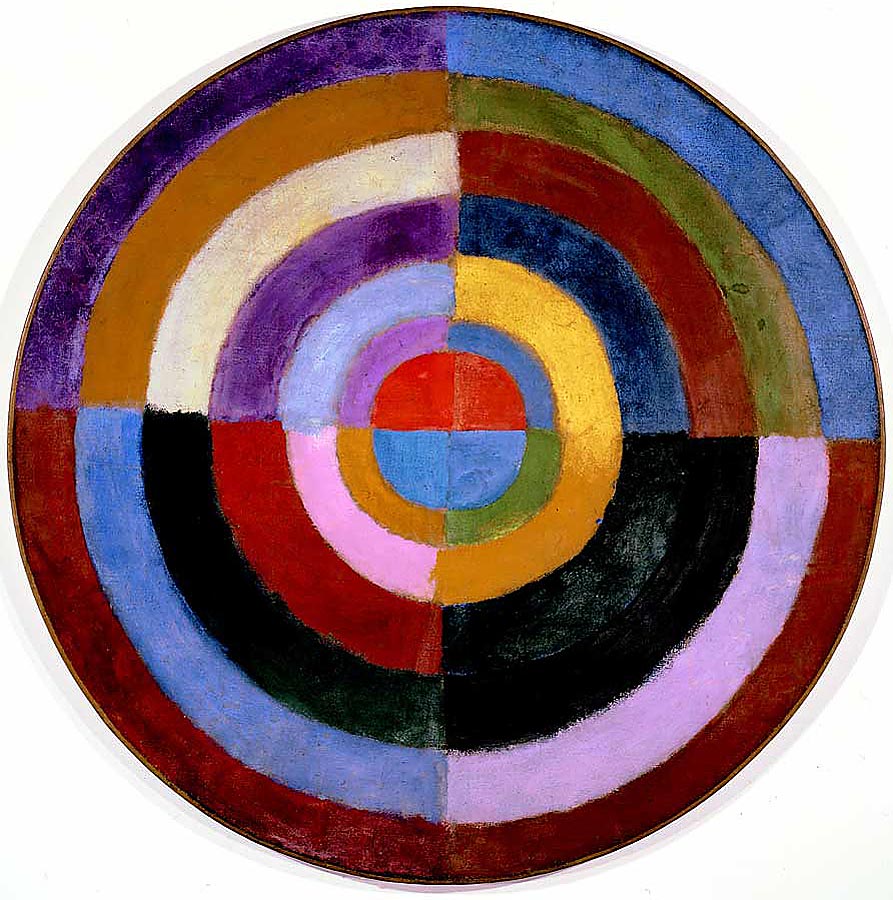 The APJ is pleased to present a correspondence between Professor Yehuda Gellman and Professor Tamar Ross. Some of the original text has been redacted by the authors, as indicated by ellipses.
This is a work in progress – not to cited without permission!!!
Email 1
From: yehudagellman@gmail.com [mailto:yehudagellman@gmail.com]
Sent: Friday, September 18, 2015 12:05 PM
To: Tamar Ross <ross@mail.biu.ac.il>
Subject: בדחילו וברחימו
​Dear Tamar,
Perhaps you are looking for an extra mitzvah that will tip you over the top for Yom Kippur. If so, perhaps you would consider reading the following excerpt from a draft of a chapter​from my book. It would be a big mitzvah. Any comments will be appreciated.
Yudi Gellman
The "generic" belief that Torah is from Heaven does not stand alone. It stands together with the generic belief that the continued existence of the Jewish People is from Heaven. And it goes with the generic belief that the forms of Jewish life as lived through the ages, without romanticism, with all their difficulties and human shortcomings, are from Heaven. And it stands with the generic belief that the rabbinic and later teachings are from Heaven. This compound generic belief stands as the faith conviction of a traditional Jew.
One looks at the history of the Jewish people, at the history of Jewish life, at the Torah we have in our hands, and at the colossal body of Jewish religious writings, at the sui generis Talmudic/Midrashic literature, and at the richness and power of thought that follows. And after all of the naturalistic, scientific and learned explanations have been given and much of them acknowledged and accepted, one cannot help but say that somehow, in some way, "This was from God." It is all one huge miracle, one whose existence points to a transcendent reality above and beyond. Nothing is really explained until that judgment is formed.
That conviction might be infused by Buber's notion of a miracle as involving abiding wonderment after all the naturalistic explanations have been duly recognized. Or it might be an intellectual conviction after considering the alternatives and deciding that the only thing that makes good sense is to see God as the ultimate agent, in a special way. Or the conviction might come from experiencing in one's daily life, the Jewish people, the Torah, and the rest, as being from God, and experiencing an intimate closeness to God.[1]
I have written of the "generic" belief that Torah is from Heaven, and that is because there will be different ways of unpacking just to what that comes. We have to deal now with a new situation for Torah and history, and, for some, with perceived moral issues with the Torah and rabbinic literature. My proposal for" Torah from Heaven" follows directly from the way I treated the problem of history in the previous chapter. This means that the Torah comes about through moderate Divine Providence and through Divine Accommodation. So, Torah is from Heaven in the sense that it comes about through God's shaping of history in broad terms, by top-down influence, punctuated by occasional direct divine intervention. And the Torah comes about in a form that reflects God's accommodation to the scientific and moral levels at the time of the Torah's composition. The Torah is holy as a product of the confluence of those two special divine intentions and actions. In the same way, the past and continued existence of the Jewish people and Jewish life are from Heaven. And in the same way the Oral Torah is from Heaven.
In moderate providence, recall, God does not determine all the details that take place. Chance events are possible on the "micro-level." Moderate providence can assure an overall direction and an overall reality without attending to all the details. Providence of this sort works with and through human freedom, and with non-determined events, with the proviso that the outside boundary conditions are set by providence, and that there is a providential metaphysical organizing principle at work, plausibly changing over time. That moderate providence works through the free willed actions of humans, accounts for the aspect of accommodation that is built-in to providence. Providence is beholden to whatever level is at work at that time in human consciousness. Every element of Torah, then, is a blending, of divine action, in moderate providence, and human action. (Recall my pouring free-willed flour grains into a bowl [an analogy that explains our free will, and God's providence, in terms of bakery – the baker doesn't control where each and every grain of flour ends up within the bowl, but the baker is in control of the baking].) We can say that "This was from God," while recognizing human hands in the details.
The holiness of the particulars of the Torah and the rabbinic literature results not from a stenographic theology but from their having been, diverse as they are, included in and contributive of the process of moderate providence, without which providence the Torah and rabbinic literature would not have the forms they have. And even those elements that some might want to reject on moral grounds are holy, in virtue of having been part of the process that is from Heaven, that is, guided by moderate divine providence.
That is why nobody should erase something from the Torah or rabbinic literature about which they have become tepid. We are to preserve a place for it in study and the reading of the Torah, and, if the time has come, read narratives with a new meaning and actively maneuver around a law so as to neutralize its applicability and its being a precedent for behavior today. No story or law is to disappear. Even if God did not plan a particular item per se, it is there in the Torah because it took up its place in what was a broad, high-level providential process stretching over time. As such it is holy.[2]
(In a later chapter, I will take up more explicitly the issue of the validity of keeping the mitzvoth, commandments and laws, in our new situation.)
Being Jews, Jews will fight like mad about what is properly inside and what is outside that process. Some will insist that the Orthodox have gone far off the track, because of their stiff timidity and over-reaction to secularity. Others will say that the Conservative have lost their way in bowing to trendy ideas and thus unjustly bending the tradition. Others will reject Reform Judaism as outside the discourse of Judaism altogether for its rejection of Jewish law. Who knows, maybe this is part of the planned upheaval that providence is managing, in light of the new situation we face. Perhaps what emerges must be the result of such division and providence is leading us to a new synthesis.[3]
________________________________________________________________________
Email 2
From: Tamar Ross <Tamar.Ross@biu.ac.il>
Sent On Fri, Sep 18, 2015 at 4:20 PM,
Dear Yudi,
Your whole position is what I would label an "insider" narrative. By this I mean that it is so very obviously a determined effort to formulate a coherent theological stance that will support a form of life to which you are attached, or which has even afforded you with genuinely felt religious experiences, without flagrantly violating generally accepted common sense. However, if one is also able to take a step outside, as it were, and view this insider talk from a more universal perspective, the stitches appear far too evident. This leads to a more ironic stance, one that appreciates that your assumption of moderate providence, accommodationalism, etc. may be a possible way of telling the story, but by no means a necessary or even terribly compelling one. The motive for telling the story this way is not its truth, but the fact that it supports a form of life that is compelling for other, very different, reasons. You are so obviously throwing on God a tailor-made outfit that suits your particular religious interests, and that is fine – but don't call it truth in an empiric or even metaphysical sense.
Yes, R. Kook thought that the remarkable nature of Jewish history should be evidence enough for the belief in Torah min hashamayim and the uniqueness of the Jewish people. But there certainly are other ways of viewing our history and especially the events of the Holocaust, or even the richness of Jewish tradition and all the rest. Talking about God as orchestrating history, or even about God Himself in the manner established in the monotheistic tradition, is to my mind a mythic way of relating to the totality of what is, in a manner that gives life meaning from a human point of view. (And I must note that R. Kook himself had an appreciation of this ironic view as well, and it is remarkable how he talks with such metaphysical assurance in one passage and with such epistemological skepticism in another – but this is a distraction that we shouldn't get into now). For this reason I can fully accept your insider talk, but I ground my commitment to this talk not on my conviction of its metaphysical certainty (when speaking from the outside – and I always have one foot there) but on its function.
This is the problem I have with Rabbi Mordechai Breuer as well. Yes, one could say that God planted contradictions in the Torah for a purpose, but that is just a mythic rendition of the fact that the Torah was written by humans and reflects the development of their moral and scientific conceptions over time. Lending this naturalistic process religious significance is something that we initiate as humans – a mythic way of expressing our choice to view the Torah as a foundational text and abide by its systemic or linguistic constraints when forced to re-interpret it in light of new contexts. Our notion of God shaping history is our way of relating to a notion of infinity unfolding in time; ascribing to that infinity intentionality, purposefulness or "goodness'" is our human method of attaching spiritual meaning to this existence.
Kol tuv, T.
________________________________________________________________________
Email 3
From: yehudagellman@gmail.com [mailto:yehudagellman@gmail.com]
Sent: Friday, September 18, 2015 5:49 PM
To: Tamar Ross <Tamar.Ross@biu.ac.il>
Subject: Re: בדחילו וברחימו
Thank you.
I am surprised by your reaction. My idea hardly puts things back where they were. I agree to the non-historicity of the Torah. I reject the stenographic view. Later, I also deal with immoral passages apologetically. The Torah has chance elements that are there only by chance because they are part of a larger process.
These ideas have had a serious change on my understanding of Judaism, together with changes in religious behavior. This is hardly a defensive maneuver.
In an earlier chapter I reject Breuer.
My book is explicitly written from the vantage point of emunah. As far as I see it, emunah can be a belief in the core truth of something, not just eagerness to hold on to something. But of course that is hard to assess. But also hard to assess is whether you are driven by the need to be modern, part of the big world, and fit in with trendy ideas in academia. Or maybe you just want to get out from under God/your father. Mind you, I am not saying that is the case with you (How could I know? and, How could you know?), only that it cuts both ways. Can agreement with Kant or Wittgenstein be explained only because someone has seen the light of reason? I don't think so. Since it cuts both ways, I think this sort of consideration should be left out of the discussion. Anyway, that is what I think.
My book says only that a person of emunah can take up my position and still have faith in the connection between God and Torah. Yes, it is a theological exercise built on emunah in the truth of something. I have written elsewhere about problems of religious diversity…
Yudi
________________________________________________________________________
Email 4
From: Tamar Ross <Tamar.Ross@biu.ac.il>
Sent: Saturday, September 19, 2015, 22:13 PM
To: yehudagellman@gmail.com:
Dear Yudi,
…
I see ourselves as very much in the same boat in the need to confront aspects of tradition that do not conform with some of our present and deeply-held visions of truth and morality. You suffice with peeling off the historical layer of the Torah, and your method of doing so (merging historicism with divine providence, a la R. Kook) is utterly consonant with mine. Where we differ is on the metaphysical plane. I wish I could adopt your degree of metaphysical certainty. I agree that it is far more appealing religiously than my "as if" constructivist approach. My approach leaves me struggling to remain within the "grip" of the traditional picture When practicing religion, I must at times deliberately choose to distance myself from the larger philosophical frame of this picture, which makes me painfully aware of the tentative or optional nature of what it contains . As opposed to your exclusivism, for me the only string attaching my traditionalist picture to Ultimacy is the contention that if Ultimacy is all, it includes this picture as well, and my main response to relativism is pragmatic – i.e., that this picture is, from my particular stance, more natural for me, and affords me from this perspective a greater glimmer of infinite inclusivity and perfection than its rivals (which is, admittedly, a decidedly subjective assessment).
I cannot help but be struck by the haziness that we all have when we talk about God. When we so certainly assert that "God would never …." (favor oppression of women, humiliation of homosexuals, killing of innocent children, etc. – fill in the blank), we are so obviously thrusting our inescapable convictions onto some amorphous being in order to express our absolute conviction in their moral certainty, rather than making a factual claim. The very picture of this divine entity implied by such assertions is so riddled with anthropomorphism, even when we strip it of gross corporeality and positive attributes. Even your more refined talk of moderate providence, accommodationalism, imagery of translation from computer hardware to screen, and the like, does not solve the problem for me. I have been deeply affected by various passages in R. Kook's writings, where he admits that the very need to talk about God as having a telos is a human one, and makes no sense in a situation where the distinction between the real and the possible is obliterated. So the best we can do is to invest our God-talk with the most sublime attributes that we, as humans, can conceive and Kook does so by subordinating the static picture of God's perfection to the dynamic one of humans that prize the capacity to increase and grow. This view is not consonant with naturalism and its reductionism. It still allows me to retain a sense of wonder in my this-worldly reality, which I find captured in R. Kook's statement:
כשיתעלה העולם, יהיה הטבע כתואר הנס, מלא גילוי חפץ אידיאלי, ורצון ה' כללי…וגם אסז יופיע אור גמנוז בתור נס עליון, שגילוי אורו יהיה מזריח ומחיה את האור של הנס הרגיל, שיהיה אז כתוכן של הטבע כעת.
But R. Kook's view also allows me to acknowledge the Kantian denial of perception of the noumenon that is unmediated by human categories of thought.
You suggest that my proclivity for Kant or Wittgenstein may be just as subjective as the proclivity for the "generic" Jewish narrative, and just as subservient to interests other than the quest for truth as conventionally understood. Maybe. But I would counter (a) that this philosophical proclivity of mine is based on contentions that are grounded in a more universally accepted language (b) it is, unfortunately for me, more gripping than the metaphysical picture that you paint of God's intentions as something that stands independent of our mental picture of these. My religious truth is "truth" for me in a different sense – in some ways much more powerful than your metaphysical assertions, because it refers to my deepest choices, loyalties, and commitments, rather than purporting to be a description of "what is". In fact, I would ask you to consider why you did lapse into a tone of anger in your response to me. I understood it to be a forgivable reaction and disappointment that you would not have exhibited had I disagreed with you regarding the principle that 2 and 2 =4, or that the state of Israel was founded in 1948. There's much more at stake in dissension with claims to objectivity in the metaphysical sphere if one's religious loyalties are linked to these, and in my contention that even our concept of God is comparable to psychological talk of id, ego, and super-ego that are valid for their use, and not because a metaphysical camera could capture them as such.
Ok, that's it for now. I will just add that the ideas I'm struggling with here are an obligation and a burden that follow me around constantly – a sort of postmodern application of the mitzvah of והגית בו יומם ולילה and my (imperfect) form of avodat Hashem. And that they are a work in progress, open to discussion and revision as I go along….
________________________________________________________________________
Email 5
From: yehudagellman@gmail.com [mailto:yehudagellman@gmail.com]
Sent: Saturday, September 19, 2015 10:11 PM To: Tamar Ross <ross@mail.biu.ac.il>
Subject: The idea
Tamar,
…
In your response to me you seem to see what I am doing as trying hard to hold on to a way of life I enjoy and find meaningful, for various reasons. In saying so you seem to be denying that I, or someone like me, could actually accept or have a belief in their own mind, that in some important sense Torah is from heaven, as a truth. That I might sincerely have a belief about what I take to be the truth of that statement, not only as a means of expressing something, but as a truth assertion. So, you seemed to me for that reason to be protesting making theological claims of truth to merely protect that way of life. In any case, that is the way I took it. (By the way, for me it is not a matter of certainty at all. You form your convictions, and try your best, hoping that you are not wrong. There are moments when the whole thing seems like nonsense to me. But then a deeper trust comes back, together with the imperative that things cannot stay the way they were.)
So, what I had wanted to say was that in saying this you are attending to my motives and using them as part of your argument against my position. So first I wanted to impress upon you the extent that I feel the need to let go or change that way of life in myself personally. So it was not quite accurate to see me as you seem to have. (I might be wrong about that.)
Secondly, I wanted to say that attending to the motives of a person cuts both ways, and I illustrated that by what certain people might and have said to me about you (fundamentalists) and your motives, which I will not repeat again because they were already said one time too many. So it seemed to me that since prying into the motives of the other cuts both ways, and since claiming to know what their (or one's own) motives really are is very problematic in the first place, this sort of issue should be omitted from the discussion. The issue should be between those who claim to have acquired a true belief that God is active in a special way in the existence of the Torah and those for whom the sentence "Torah is from Heaven" is expressive and not assertive. I do not reject the latter possibility for some people (although I think there are logical problems with it), but do not accept that the former must be somehow intrinsically defective.
…
________________________________________________________________________
Email 6
From: Tamar Ross <Tamar.Ross@biu.ac.il>
Sent: Saturday, September 19, 2015, 23:27 PM
To: yehudagellman@gmail.com:
Dear Yudi,
Yes, you did misunderstand me.
I do take you as accepting your metaphysical claims as truth assertions in the conventional sense. It is me who sees them as the product of a form of life, rather than as its rational basis, and takes issue with the necessity to view such claims as on a par with empiric descriptions of reality. I do not doubt your sincerity in equating metaphysical claims with empiric ones. But I am skeptical that such claims are made in a void. To me, the relationship between our existential needs and the precise shape of our theological convictions leads me to view these convictions as serving a function that is very different than straight description of an objectively reality detached from our spiritual interests. Ascribing functional interest to metaphysical claims is to your mind a denigration of such claims. To my mind, it is not. In fact, I see function as the only basis for making such claims.
You were misled by my use of the word "motive". In truth, I wasn't talking about motives at all, at least not on the conscious level or in a pejorative sense. "Trigger" or "justification" might have been a better term.
_________________________________________________________________
Email 7
Sent: Thursday, December 01, 2016 9:35 AM
To: Tamar Ross <Tamar.Ross@biu.ac.il>
Tamar,
…
The fundamental disagreement between us is what is inside and what is outside. That does not come through in the material. For you stepping "outside" means judging yiddishkeit from a different vantage point. For me stepping "outside" means judging what is inside the world of Foucault, Wittgenstein, universal language, and all the rest, from my outside, namely from yiddishkeit. That is because my trust in yiddishkeit is stronger than in the other, and is my final vocabulary, as Rorty put it. So that sets my inside and outside perspective. My personal program is to test where the boundaries of the outside/inside are. Bible criticism can no longer be considered the inside alone, but forces its way to my outside, ie from where other things are judged. So, I make the changes that must be made in order to continue my outside vantage point honestly. Non-realism is not one of them.
This is the deepest difference between us – what is inside and what is outside. So, for example, for me obviously Wittgenstein was an extreme genius, but until I see the force in what he says, it remains for me in the status of a very interesting and creative "Hat gizagt." Now there are things he says that do greatly impress me from my outsider vantage point. But others, for example the private language argument, do not.
…
Yudi
________________________________________________________________________
Emil 8
On Sun, Dec 4, 2016 at 12:35 AM, Tamar Ross <Tamar.Ross@biu.ac.il> wrote:
Dear Yudi,
You are right about the distinction between inside and outside, but I use it a bit differently than you. In my terminology, "inside" is the subjective viewpoint with which I choose to identify. "Outside" is what I perceive to be less a matter of choice (i.e., that which is universally accepted by all human beings, or – in other words – Hilary Putnam's "objectivity for us").
I began, as you most probably did as well, with Jewish as the outer parameter of my world, and everything was viewed via this particularist prism – so that there was no incongruence between inner and outer. But while growing up, more contradictory renditions of the outer world seeped in, eventually arousing a need to adjust my inner Jewish world in accordance with their perspective, because they constituted a broader picture of reality that I was incapable of shedding. What prompted this reversal was not Wittgenstein, Foucault (whom I've never really read), or more jazzy postmodern theory – except perhaps by osmosis. The need to adjust came from increasing awareness of rival truth claims of science, history, the problem of evil, etc., and a sense that the usual Jewish attempts to respond to these were wanting. The "aha" moment which led me down the trail of "as if" constructivist views of truth and religious narrative came when I first learned of Kant's (and the neo-Kantians') critique of reason (i.e. that our perception of the noumenal is always filtered by the categories of reason and human perspective) and discovery of what appeared to me as a religious version of the same idea in the allegorical interpretation of the doctrine of tzimtzum. So beyond your need to accommodate historical criticism regarding the literary genesis of the Torah and some of its contents, I have felt the need to accommodate the epistemological critique as well. It is this that causes the split between inside and outside in my understanding of religion, and brings me to view religion as the adoption of an optional metaphysical narrative, rather than as a system that is ontologically grounded, and to blur the distinction between the two via R. Kook's picture of shlemut mishtalemet
_______________________________________________________________________
Email 9
Sent: Sunday, December 04, 2016 , 11:40 AM
To: Tamar Ross <Tamar.Ross@biu.ac.il>
Subject: Please send me
My inside and outside have changed not only regarding history, but also the meaning of a woman, the idea of the Chosen People, and in some moral areas.
As far as epistemology goes, I see no reason to allow Kant to upend my religious belief. In fact I would reject any epistemology that disallowed my religious belief unless it were to be very strongly supported, with little objection, and maintained, as in the history case. This is not so for Kant who has many detractors and who was a person without a deep religious sense. He writes from afar so has no problem about God being nothing but a posit for the sake of morality.
My "Aha!" moment came when sitting in a philosophy class on Logical Positivism and all of a sudden saying to myself, "Why in the world should I accept this stuff if it disallows me from believing in God? Just because I am supposed to be studying philosophy as a major and big shot people are saying it? After all, it has nothing to it in the epistemology which is not coercive in the least." So, that is the difference between us. You have Kant as your final vocabulary, I do not. All follows from that.
It is good that competing views should be developed as far as they can go, for two reasons. To see how far they can go, and to help people who are convinced one way or the other who are not able to follow out the further developments. Yudi
_________________________________
Footnotes
[1] The astute reader at this point might well ask: If a Jew can rely on such a conclusion then why can't a Christian rely on her conviction that the Church is somehow from God, and the Muslim that the Koran is from Heaven? And if so, what evidential value can any of these contradictory beliefs have based on such considerations? This is a good question that I have discussed in detail elsewhere. I refer you to Jerome Gellman, "In Defense of a Contented Exclusivist," Religious Studies, 36 (2000), 401-417.
[2] A good example of this approach is in the attitude of Rabbi Isaac Klein, a late halachic figure of the Conservative movement of Judaism. Rabbi Klein wrote a responsum concerning the performance of halitzah in our times. This refers to a woman whose husband passed away without children having to participate in a ceremony to free her from being bound to the husband's brother. Without this ceremony the woman cannot remarry. Today the ceremony strikes some, including Rabbi Klein, as unseemly. He writes that 'The procedure has become repugnant and meaningless to the modern temper." Yet, Rabbi Klein will not accept the Reform position, which he quotes as saying that halitzah no longer holds and that "The non-performance of halitzah is no impediment to the widow's remarriage." Although Rabbi Klein is not enamored of the ceremony, he rejects the Reform position as going against Jewish law, and will accept only a policy that at once circumvents having to perform halitzah, and does so by employing circumventing legal categories. The law remains, its application circumvented. (Isaac Klein, Responsa and Halachic Studies (Jerusalem: Schecter Institute of Jewish Studies, 2005), pp. 17-18.
[3] This seems close to the view of Rabbi Abraham Isaac Kook, who observed the clash between the "Orthodox" and the "liberals" in a way similar to this.