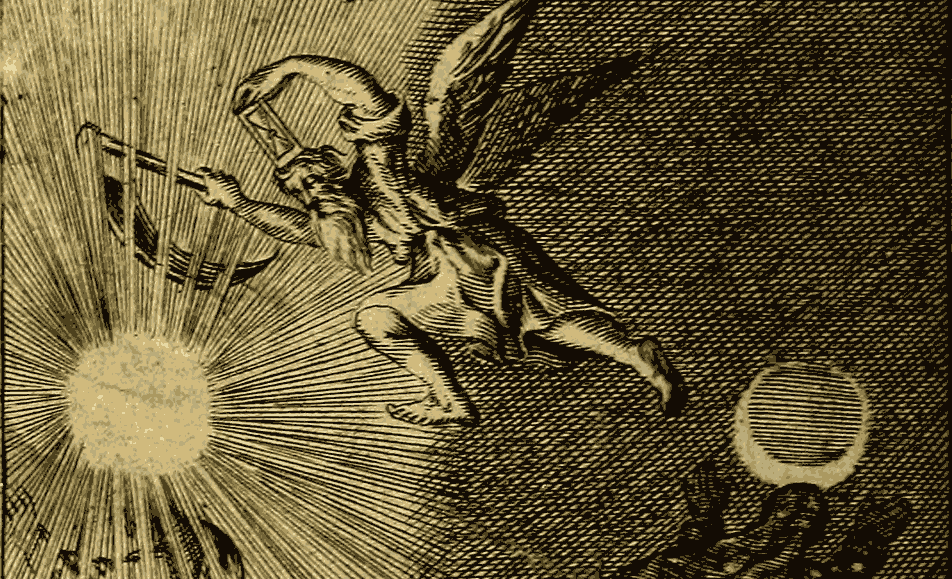 Here is a little internal discussion I've been having about Repentance and atemporalism, it ends with a question about a debate in the Talmud. I'd be eager to hear what people have to say.
As a tangent to something I was writing recently, I had cause to think about the following:
Most religious Jews seem to believe that from Rosh Hashona to Yom Kippur (the ten days of penitence), God sits in judgement over us.
Though I know that most Jews probably haven't thought much about the debate between Divine temporalism and Divine atemporalism (a debate about whether or not God is in time), I tend to find that once it's been explained to them, they lean towards atemporalism; God is above everything; above space and time.
There is clearly a tension between (1) and (2).
How can me make sense of the claim that God is engaged in a certain special activity during the ten days of penitence, if we also claim that God isn't in time? Of course, this is just a special instance of a much more general problem for the atemporalist, namely, how can we make sense of the claim that God ever does anything at a certain time if he isn't in time. But, I think this special instance is a little harder to tackle than other instances.
Take for example the claim that God split the Red Sea as the Israelites stood at its shore. That's also a claim of the from 'God did X at t'. But, I think it's easier for the atemporalist to make sense of, than our claim about God and the ten days of penitence.
What the atemporalist Maimonides does with the Red Sea claim is the following: God timelessly writes the laws of nature; into those laws, he timelessly writes certain exception clauses, such that water will split before a Moses (and later, before a Joshua), in certain restricted circumstances. As the Israelites were standing before the shore, that timeless act of God's became manifest for all to see. And so, what we mean when we say that 'God did X at t' is that God timelessly did X, but that, at t it became manifest to us that God did X timelessly. The problem is, this account doesn't easily generalise to our case about the ten days of penitence. Nothing observable happens at that time such that we could say that a timeless act of God's becomes manifest through what we observe.
And so, if we really want to stretch Maimonides' account of the Sea splitting case to our case, we're going to have to appeal to some more funky metaphysics. We're going to have to say that (1) even though nothing observable changes, and (2) even though God timelessly judges us, and (3) can't be said to be judging us at a certain time, (4) it remains the case that some timeless aspect of God (namely his judgement) becomes more accessible to us during the ten days. But why? Well, perhaps the days themselves have a special, though unobservable, quality, such that, on those days, the relevant timeless aspects of God become non-observably manifest; somehow more accessible for us to entreaty. But now we're saying that a stretch of time has a mysterious metaphysical property. And, when you add in the Jewish law that the calendar is set by the human courts, such that it is somewhat arbitrary which day of the year will be Rosh Hashona, we're saying that by dint of the decision of the human court, a certain stretch of time is injected with this mysterious quality.
I find this ugly.
Another route presents itself. We could say that all talk of God sitting in judgement at this time is just a figure of speech aimed at causing us to repent. There is some reason to think that this was Maimonides' approach. For instance: The talmud teaches us that we shouldn't recite hallel on Rosh Hashona because hallel is too joyous given that the books of life and death are open before God on high (tractate Rosh Hashona 32b). But, when Maimonides codifies this, he merely writes (laws of chanuka 3:6): 'Hallel is not recited on Rosh HaShanah and Yom Kippur, since they are days of repentance, awe, and fear, and are not days of extra celebration.' That's to say, Maimonides rules like the Talmud, but not for the reason given in the Talmud: it's not about what God is doing at that time, but about what we should be feeling and doing.
It's true that, in light of the verse in Leviticus (16:30), that the day of atonement itself brings atonement, Maimonides rules that certain sins are not forgiven until that day comes along (Laws of repentance 1:3-4). But he doesn't say that this is due to God doing anything special at that time. In fact, this could all be formal legalism. From the view point of the law, one has to wait, steadfast in repentance, until that day passes, to be legally atoned. Yom Kippur becomes like the end of the tax year, but for sins. A formal event in the legal year. Consequently, when we talk about God judging us at that time, and books of life and death being open before God, at that time, we're playing a language game aimed at getting us in the right mood: the mood of 'repentance, awe and fear.'
But, this Maimonidean view might strike some as overly reductive. The idea that these are days of judgement is written pretty deeply into their DNA. So, short of giving up on atemporalism (which I have no objection to, as my views are not settled on that issue, but I'm trying to test the limits of atemporalism, and am thus assuming it for the sake of argument), are there any other options?
In conversation, Dean Zimmerman (also not an atemporalist) suggested the following atemporalist account. If we're willing to say that, 'each Yom Kippur, God judges us from last year to this year,' then we can provide a different atemporal gloss to what we're talking about. We could say that God timelessly judges temporal units of our lives – he's always judging them from his eternal present – and those units happen to be divided from Yom Kippur to Yom Kippur; the day of atonement is the day of atone because it sits on the seams of the units that God timelessly judges.
But, of course, a corollary of that would be that it would be useless to repent each Yom Kippur, for sins that were committed before last Yom Kippur, especially if you haven't carried those sins with you; that is to say, if you repented years ago, and never re-offended. Maimonides, however, rules that each year, we are supposed to repent for every sin we've ever committed, even sins from the distant past, and even sins that we've already repented for (Laws of Repentance, 2:8). This doesn't jive well with the notion that God is only judging year-long units. But now things get interesting. In making this ruling, Maimonides was taking sides in the following Talmudic debate (tractate Yoma 86b):
"Our Rabbis taught: As for the sins which one has confessed on one Day of Atonement, he should not confess them on another Day of Atonement; but if he repeated them, then he should confess them, on another Day of Atonement — And if he had not committed them again, yet confessed them again, then it is with regard to him that Scripture says (Proverbs 26:11): 'As a dog that returneth to his vomit, so is a fool that repeateth his folly.' R. Eleazar b. Jacob said: He is the more praiseworthy, as it is said (Psalms 51:5): 'For I know my transgressions, and my sin is even before me.'"
It seems to me that the view of the Rabbis is consonant with Dean's suggestion. That's to say, if you believed that God only judges year-long temporal units, with Yom Kippur on the seams, then you wouldn't repent, each year, for sins that aren't relevant. If this is what you believe, then the verse in Proverbs suddenly becomes salient. Why revisit shameful incidents in your past, if it can't help and it isn't relevant? It's foolish, and may even cause you to remember the parts of the sin that you enjoyed, and may lead you to sin again. Forget about it! It's gone! There's nothing more you can do.
So far, we've seen three views.
The days of penitence have a special power to make a timeless aspect of God somehow manifest/accessible.
The days of penitence are imbued with a legal significance, but nothing especially theological occurs on those days.
Yom Kippur lies at the seams of the temporal units that God judges timelessly.
Views 1 and 2 are consistent with the view that we oursleves are, in some sense or other, the subject of judgement. View 3 thinks that it is not us, but temporal units of our lives that are up in the dock.
The view of the Rabbis is consonant with view 3. But, if you think that we ourselves are being judged, then past offenses do seem relevant. We need to demonstrate that we're still penitent for those too. And thus, the view of R. Eleazar b. Jacob, which Maimonides codifies into law, makes more sense if you are (a) a temporalist, or (b) hold either view 1 or view 2.
So, this already gets me a little excited because I like seeing that certain legal positions are more in line with certain metaphysical positions than others. But I realise that there's very little chance that the Rabbis in this debate had thought about divine atemporalism, and had come up with Dean's suggestion about how to square atemporalism with the view that Yom Kippur itself, and the days leading up to it, are somehow privileged.
But I wonder… when was the first clear statement of atemporal theology? Is this as wildly anachronistic as I fear? Even if it is, the correspondence between these views (Dean's and the Rabbis') is still interesting to me. Perhaps I should have called this blog, 'Dean and the Rabbis'.
PS. In a recent talk I gave, I argued that most people, when they engage with the imagery of Rosh Hashona and Yom Kippur are not thinking about philosophy, and to accuse them of being philosophically inconsistent given their disposition towards atemporalism would be unfair. I make that argument here: https://www.youtube.com/watch?v=6mKRJAtQ3Ug
But this blog doesn't contradict that. I'm now asking, at the level of our sophisticated theology, is there a way of squaring atemporalism with granting these special days their elevated status.