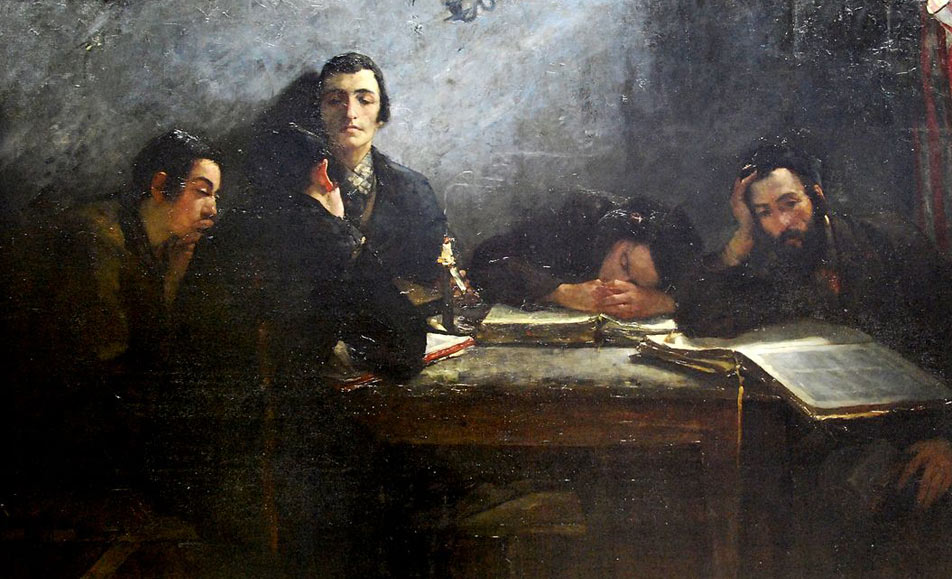 Since the foundation of this blog, I have slowly come round to the following questions. These questions are not posted here because I have something by way of an answer to them; something that I'd wish to share. I don't have answers. But the discussions that we've had on this blog have led me to think that these questions are foundational for anything like a rigorous investigation into the philosophical commitments of the Jewish faith. I share them because I'd like your help. What should I be reading, in the secular and religious literature, in order better to address these questions? Have they already been answered satisfactorily by anyone?
1. What are the various functions of the narrative sections of the Bible and the Rabbinic Literature? To what extent are they related to the ethical/legal projects of those texts?
2. Can the answer to 1 be substantiated historically? How would the ancient audiences of these texts have received the narrative portions? Would they have taken them all literally, as history, or not? Does it depend on the narrative in question? This historical matter is important if you don't want your philosophy of Judaism to stand accused of apologetic revisionism.
3. How are the narrative sections supposed to do their job? What are the mechanisms of narrative, and how do they do their specific job better than would other types of language use?
4. Upon what historical claims does the Jewish faith stand or fall? What needs to have happened in the past to make sense of continued Jewish faith, and why does it need to have happened?
5. Is there, or is there not, a fundamental distinction between the way that language is able to describe the world, and the way that language is able, or unable, to describe, refer to, or otherwise talk about God? Is there a philosophy of religious language that exists independently of regular philosophy of language? Is talk about God to be treated in the same way as talk about anything else? If not, why not and how not?
6. Given the answer to 5, and given the sort of attitude that we're supposed to have towards the narrative sections of the Jewish texts, is religious belief sui generis, or not? Is there an independent science of religious epistemology that exists independently of regular epistemology? Is religious belief to be treated in the same way as regular beliefs? Again: if not, why not and how not?
I can't really imagine any good Jewish philosophy that doesn't take all of these questions on before it can get going. And it's about time that it was done in a modern, rigorous, analytical voice. What thoughts do these questions generate in the readers of this blog? Is there some essential reading for me? Have I missed out some questions that should also be seen as foundational. I take it that all questions about God have to come after, and not before, question 5.