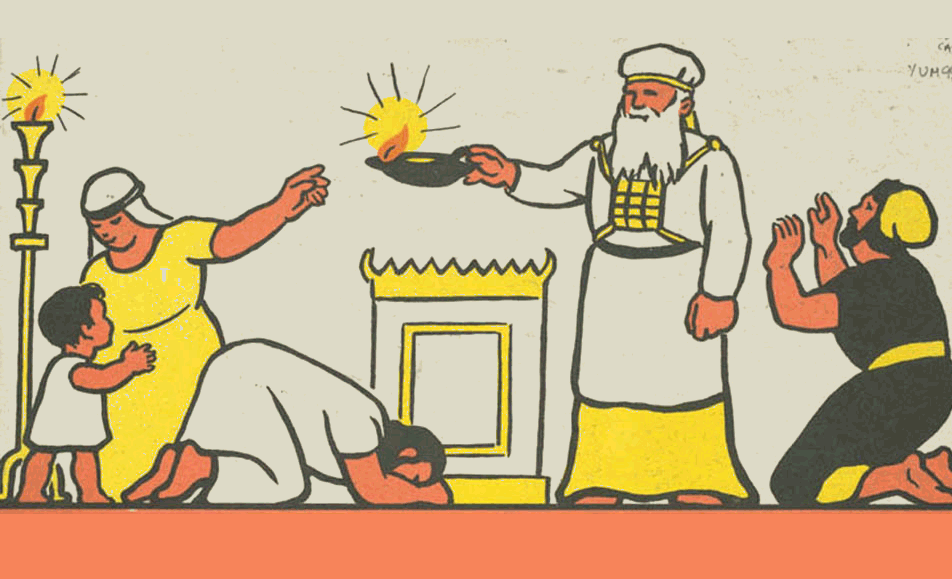 There is certainly much of interest in this excellent article both for philosophers and for Talmudists (and even more for those who are both).  I want to focus on just one issue, which is briefly addressed at several points in the article and which I take to be of some importance.  I tried to tackle this issue in a paper that I presented this summer at the Shalem Center's conference, Philosophical Investigations of the Hebrew Bible, Talmud, and Midrash.  What follows draws heavily on that paper.  [For those who are interested in the full version, please click on the link at the end of the post.]
At various points in the article, Hirsch asserts that the Tana'im and Amora'im were making claims about identity.  For instance, he says, "I think it is clear that R. Yochanan was indeed making a claim about identity and I have formulated his principle accordingly." (p. 167) And later he writes, "I think it is no distortion to say that the tractate as a whole presents an extended treatment of the identity of a wide range of artifacts." (p. 175) If this is right, then R. Yochanan and the Tana'im (and Tosafot) are entering into debates with "ordinary" metaphysicians – from the Hellenistic philosophers, who had a keen sense for the interesting philosophical questions about identity, to contemporary philosophers like Peter Geach, Roderick Chisholm, Eli Hirsch, and others.  And presumably, they are also having such debates with each other – two Tana'im who have a machloket about whether a certain kli is still tameh are (in certain circumstances) having a dispute about identity, plain and simple.  [See pp. 7-11 of my paper for a discussion of some examples in which there would appear to be a machloket about identity.]     
In my paper I raise two problems for – or at least costs of – Hirsch's assumption.  I'll briefly recapitulate those and then add a third (the third was suggested to me by David Shatz).  (1) Hirsch's assumption seems to be inconsistent with any robustly pluralistic view on Talmudic-halakhic disputes, by which I mean  any view according to which each position in a Talmudic-halakhic dispute is one that God might very well have willed, or at least endorsed.  After all, at most one view in a philosophical dispute about identity is true, and whichever view is false is necessarily false – so how could God have willed that such a view be true?  (2) Hirsch's assumption seems to commit him to a certain view on how the Talmudists themselves conceived of psak halakha (i.e., halakhic dispute resolution), one that doesn't comport particularly well with what many Talmudists said explicitly about psak halakha. [The details here are somewhat complicated, so I refer the interested reader (and I am well aware that the extension of this predicate might be empty) to pp. 17-19 of my paper.] (3) We might wonder whether Hirsch's assumption compromises, to one degree or other, the religious value of either the original debates/conversations among the Talmudists or our study of them.  If in these instances the Tana'im and Amora'im were making straightforwardly metaphysical claims and having metaphysical disputes, rather than making claims about what God wants from us, then does that not diminish the religious value of studying these disputes?  I am aware of the Gemara in Avoda Zara that even Sihat Hulin (the mundane conversations) of Torah scholars require study, and I don't mean to question that, but can one compare the religious value of studying Havayot D'abaye V'rava
when they are directly grappling with the will and word of God to their discussions of "mundane matters", even when those mundane matters are as interesting and ripe for philosophizing as identity?  I can only record my own feeling that one cannot.
On the other hand, the most obvious alternative to Hirsch's assumption (or what struck me as an obvious alternative – this also seems to be the alternative considered by Jed Lewinsohn in his excellent article "Philosophy in Halakha: The Case of Intentional Action" in Torah u-Madda Journal 14, p. 110) also has its own share of problems.  The alternative is to understand all the ostensibly metaphysical claims in the Talmudic halakha as occurring within the scope of a "halakhically speaking" operator – that is, the Tana'im and Amora'im are saying what is to be assumed for the purposes of halakhic reasoning, not what is true, period.  The main problem with this approach is that it doesn't seem to be able to account for the Talmudists' use of svara – or rational intuition – in generating the "data" for halakhic theorizing. [See pp. 20-24 of my paper for a fuller development of the suggestion of its problems.]
So I'd like to put forward a second alternative to Hirsch's assumption.  It builds off, ironically enough, some of Eli Hirsch's own work in (meta)ontology.  Hirsch (among others) has argued for a considerable plasticity in the meaning/referent of such core metaphysical terms like "exists", "identical to", and others.  There is a relatively wide range of candidate referents, and so having people's utterances comes out true takes top billing in determining the referent of their terms.  This has deflationary consequences for many ontological disputes.  Now, I'm unsure as to where I stand on that view in general, but I think the most promising response to it (coming primarily from Ted Sider) is a generalization of David Lewis's reference magnetism – the idea here is that there are more and less natural candidate referents for our terms, and the more natural the candidate is, the more eligible it is to be the referent – naturalness of a property/relation (at least on one conception) is a matter of how much the sharing of that property/relation makes for genuine similarity.  Then eligibility has to be weighed against use – say, maximizing the number of true sentences – and that's what determines reference of all of our terms, including such terms as "exists" and "is identical to".  Since there is a perfectly natural candidate for each of those core terms, the plasticity (and concomitant deflationism about ontological disputes) doesn't arise. 
But it seems to me that the question of which candidate is most natural depends on the dimension of comparison – moral, logical, physical, etc. – and so when it comes to determining the most eligible candidate of a (token) term, one has to take into account the subject matter of the surrounding context (i.e., what subject matter does the global assignment assign to the surrounding context).  So Sider's response might work very well for ordinary philosophical contexts, where there's a clear "winner" for the most natural candidate, but – and here's the main thrust of my suggestion – in halakhic contexts, the range of equally natural candidates is vastly expanded since God would be quite willing to carve up the world in any one of the proverbial 49 ways.   Each of those makes for geuine similarity-with-respect-to-God's-will to the same degree, or at least nearly so. So, eligibility settles very little and use plays the critical role in determining what the Tanaim and Amoraim were saying (and thinking) – whatever referent makes their claims come our true is the referent of their terms.  So for all we know R.  Yochanan is not discussing identity proper, but some other relation of which his claims are true.  And in this way, it's hard for a Tana or Amora to make a controversial claim about identity or to engage in a dispute with one another about identity.  Instead, their disputes are about how God wants to carve up the world for the purposes of halakha.  This seems to avoid the problems with Hirsch's assumption – in particular, the religious value of studying Masekhet Keilim lies in the fact that Masekhet Keilim is not a lengthy philosophical disquisition on identity but a sustained attempt to get clear on how God wishes for us to conceive of the world and act upon that conception.  On the other hand, the use of svara is easily accommodated because all this "halakhic realignment" happens automatically. [For a fuller discussion, see my paper pp. 24-31.  I should say that my main hesitation about this approach is a general hesitation about reference magnetism – it seems somewhat mysterious to me.] 
So let me ask series of closely related questions: which approach should we prefer? Does Hirsch's assumption lead where I claim, and if so, should that bother us?  Are there drawbacks to my approach that I haven't considered?  And what, if anything, of Hirsch's analysis of the Mishnayot and Gemara is undermined if we drop the assumption of his I've been questioning?