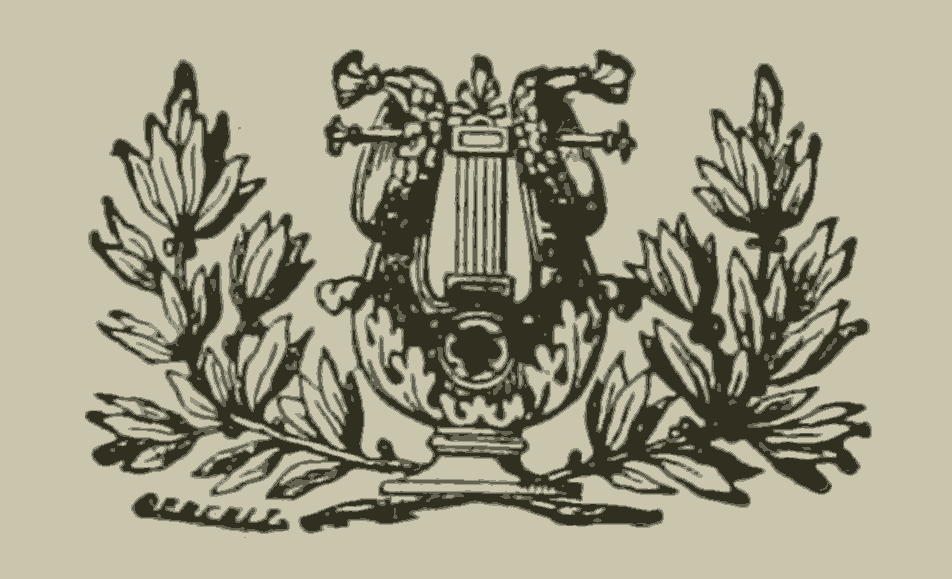 I was recently asked to write an article of philosophical interest for a Jewish publication. The content is aimed at the lay-person, but perhaps people here will find it interesting. I'd be grateful, as ever, for your comments.
As a modernorthodox Jew, I am keenly aware of the value and weight that we place uponsecular studies and rational inquiry. This emphasis is one of the key featuresthat distinguishes our community from other varieties of orthodoxy. For thatreason, we must be certain to pay attention to a certain Mishna, the firstMishna in the second chapter of tractate Haggiga. As we'll see, it looks like aMishna that's specifically aimed at forbidding the study of philosophy andlimiting our freedom of thought.
In many senses, Saadya Gaon wasthe first Jewish philosopher. Of course, earlier rabbinic thinkers espousedtheir own, and very profound philosophies. But, in the technical sense in whichthe word is often used today, to be a 'philosopher' demands intimate knowledgeof the western intellectual tradition from Parmenides onwards. The rabbis ofthe Talmud may have been profound thinkers; they may even have had someexposure to Greek thought, but they certainly didn't have the sort of intimateknowledge of the Greek traditions, and training in its methods, to be called'philosophers' in this technical sense. Before Saadya Gaon came Philo. Philowas a Jew who was totally at home with the international intellectual trends ofhis time. But he, like later Karaite thinkers, didn't stand within the rabbinictradition of the Oral Torah. Thus Saadya Gaon was the first: the firstproponent of rabbinic Judaism to couple mastery of Torah with mastery ofsecular studies.
In the introduction to his major philosophicaltreatise, Sefer Emunot Vadeot, SaadyaGaon imagines someone opposed to the whole venture of writing a systematicJewish philosophy utilising secular sciences to demonstrate the truth ofJudaism. He envisages the following words attacking his whole project: 'How canwe undertake to pursue knowledge by means of speculation and inquiry with theobject of attaining mathematical certainly seeing that our people reject thismanner of speculation as leading to unbelief and the adoption of heretical views?'In short: philosophers always end up becoming heretics; so, it's better not toengage in inquiry at all. Saadya Gaon's answer is somewhat surprising in termsof how blunt he's willing to be. He basically says, in response to thiscriticism: stop being stupid! There are all sorts of stupid beliefs out there.Saadya Gaon goes to the trouble of listing some of them: some of his neighboursin Babylon thought that whoever goes to India becomes rich; some Jews, in hisperiod, thought that lunar eclipses happen when something resembling a whaleswallows the moon; he had heard that some Arabs believed that if a camel wasn'tslaughtered over your grave then you'd have to appear on foot on Judgement Day.The belief that philosophy is inherently bad is just another belief to add tothe list of stupid things that people think. But, what about the Mishna inHaggiga? You can't say that a Mishna is stupid, God forbid.
The Mishna in question states:'Whoever speculates on one of four things should better not have been created:what is above; what is below; what is before; and what is after.' Saadya Gaonrealises that these sound like philosophical questions; he realises that theMishna seems to be forbidding unrestricted philosophical speculation; and, heisn't about to call the Mishna stupid. Indeed, he takes the challenge of thisMishna very seriously. This is how he responds: he accepts that on the surface,this Mishna seems to be limiting oreven forbidding philosophical speculation; but, he says that we're licenced toreinterpret their words on the basis that they simply couldn't have beenbanning, or even limiting, philosophy; to do so would have been to place alimitation on a key Jewish value; it would have run counter to numerousBiblical injunctions; and thus, however much the Mishna seems to be placing limits upon philosophy, this simply cannot bewhat was meant. Despite any appearances to the contrary, this Mishna has to be interpreted so as to allow theJewish philosopher complete freedom to philosophise.
Two questions now emerge: fromwhere does Saadya Gaon derive the Jewish obligation to philosophise; and, howcan he re-read our Mishna to be philosophy-friendly?
Answering our questions in turn,Saadya Gaon first provides us with a list of scriptural sources that issupposed to make it obvious that philosophising is an important religiousvirtue. Indeed, God is quoted, by Isaiah as having said, 'Know ye not? Hear yenot? Hath it not been told you from the beginning? Have ye not understood thefoundations of the earth?' (Isa. 40:20). It's as if we're being blamed for nothaving engaged in precisely the sort of philosophical speculation that theMishna seemingly forbids. Quoting from the book of Job, Saadya Gaon points outhow, in that book, unlimited philosophical speculation seems to be thefavourite past time of its pious characters: Job, Eliphaz, Bildad, Zopher andElihu; saying to each other, 'Let us choose for us that which is right; let usknow among ourselves what is good' (Job 34:4). We could add to this list ofsources the fact that Judaism includes a variety of cognitive commandments: wehave to know that God exists (MishneTorah, Hilchot Yesodei Hatorah 1:1), we have to know that there is none other than him (Deut. 4:39). How can youtransform mere belief into knowledge without subjecting that belief to the sortof scrutiny that comes with philosophising? How can you transform mere beliefinto knowledge without subjecting that belief to the full interrogation ofevery secular science you have to hand? A full Jewish life is impossible,Saadya Gaon would argue, unless you're willing to embrace rational inquiry andto embrace wisdom from whichever mouth it's uttered, and from whomever's penit's written.
It's clear: the Mishna simplycouldn't have sought to place limitations on philosophical speculation. To doso would be to uproot a central Torah value. We simply have to search foranother interpretation of the Mishna. This is what Saadya Gaon suggests:despite appearances to the contrary the Mishna doesn't have a problem with anyparticular question that might be asked in the process of philosophicalspeculation (we know that that simply can't be the right reading); the Mishnainstead must only have a problem with these sorts of questions when they'reasked with the wrong attitude.
Why are you engaging inphilosophy? Is it to find out the truth? Well, if that's the case, then there'ssomething wrong. We already know the truth. It has been faithfully handed downto us from generation to generation; a great chain of trustworthy transmissionstretching back to our ancestors who received this truth at Mount Sinai. Toengage in speculation to find out how we should live, what the meaning of lifeis, how and why the world was created, is, essentially, to reject your faith inthe Torah. We know the answers to these questions already. And, if we don'tknow them, then, at least, we know where to look: the Torah. What the Mishnamust be forbidding is the attempt to build a philosophy from scratch; theattempt to bypass the Torah and find out for yourself, the answer to all ofyour deepest questions.
But sometimes, even if we knowthe truth, we might still want to work out for ourselves what makes it true; how it's true. Let me modernise anexample brought by Saadya Gaon himself in order to illustrate this point.Imagine you type a long and complicated sum into your calculater

; the calculatorinforms you that the sum equals 500. Given that your calculator is remarkablyreliable, and in fact, the answer is correct, your new belief that such-and-such a sum adds up to 500,

can safely be calledknowledge. You know that it equals500. Your calculator has told you so. But, if you're anything like me, youmight still want to work how it istrue. You might still want to run the sum through in your head, for yourself. If you're engaging in philosophy in order tofind out the truth, as if you didn't already know it, or at least as if you didn't know thatit's already waiting to be found in the Torah, then you're philosophising withthe wrong attitude. It is you who the Mishna condems. But, if you're engagingin philosophy, in the full knowledge that the truth has already been revealedto us; if you're merely trying to figure out what that truth is and how it isthat it's true, then you're doing a very commendable thing; you're living up toa key Torah value, and you're surely not hampered in any way by the Mishna inquestion. As Saadya Gaon says, 'In this way we speculate and search in order thatwe may make our own what our Lord has taught us by way of instruction.'
There is another way toread the Mishna in question that saves philosophical speculation and perhapsdoes less violence to the text. The Mishna certainly seems to be condemningcertain questions. Saadya Gaon has to uproot this appearance and suggest thatthe Mishna is only condemning the attitude that often accompanies suchquestions. But, here's another reading. Contra Saadya Gaon, the Mishna iscondemning certain questions, just as it seems to be doing. But, it isn'tcondemning philosophical speculation. In fact, the questions that the Mishnamentions really don't have any place in a rigorous philosophical analysis oflife. Let us remind ourselves, what are the four black-listed questions? 'Whatis above; what is below; what was before; what will be after?' These questionsmust have been abbreviated, because, as they stand, they don't make any sense.If you ask me, 'What is above?' I might well respond, 'above what?' And, if youask me, 'What was before?' I might well respond, 'before what?' Filling thesequestions in, in order to make them the sort of philosophical questions thatwe're most probably talking about, we arrive at the following list:
1.
Whatwas before time/God?
2.
Whatwill be after time/God?
These sound likeprofound questions. But let's investigate further. It turns out that thesequestions don't really deserve to be called questions at all. They look likequestions: they start with the word 'What' and end with a question-mark, andyet, they don't really make any sense at all. The notion of being abovesomething is a spatial notion. You can only sensibly ask whether x is above yif both x and y are spatially located entities. I can ask whether the book isabove the table because both the book and the table are spatially located. Myquestion merely seeks to clarify what their actual locations are relative toeach other on a vertical axis. But I can't sensibly ask whether the colourgreen is above the number five. Neither the colour green nor the number fiveare the sort of things that are located in space, so to ask about theirrelative locations is to descend into stupidity. In order to be abovesomething, or, indeed, to be below something, you need to be in space. To ask what is above spaceitself makes no sense because only things that are inside space can be aboveanything. The whole question collapses under its own absurdity.
Similarly, the notionof being before something is a temporal notion. You can only sensibly askwhether event x is before y if both x and y are in time. I can ask whether the Gulf war was before the Second WorldWar because both events took place in time. My question merely seeks to clarifytheir temporal ordering. But, once again, I can't sensibly ask whether thecolour green is before the number five. Neither the colour green nor the numberfive are the sort of things that occur in time, so to ask about their temporalordering is to descend into stupidity. In order to be before something, or,indeed, to be after something, you need to be in time. To ask what is before time itself makes no sense, becauseonly things that are inside time can be before anything Likewise, to ask whatis before or after God, is to make no sense because God is outside of time.Like the colour green and the number five, He is not the sort of thing thatstands in temporal relations to anything else.
The problem that thisMishna has with its four questions is that the questions are actually absurd.They might look to be profound upon first glance. The naïve child might thinkhe's stumbled upon a great question when he asks, 'Who was before God? Whocreated God?' But God isn't in time. The question makes no sense. These fourquestions are not real philosophical speculation. In fact, they are adistraction from real philosophical speculation. The questions are absurd. TheMishna says of people who ask such questions that they '

should betternot have been created.' The phrase in Hebrew reads:

רתוילו כאילו לא בא לעולם

. Perhaps we could offer a more literaltranslation: For anyone who asks one or more of these four questions, 'it wouldbe fitting for them not to come into the world.' Why? You think that you'reasking questions in order to discover things about the world. You think you'rebeing profound, but your questions really aren't questions. They look likequestions. They feel like questions. But, they're absurd. It's as if you're notreally in the world at all. Locked up in your ivory tower, you're spending yourdays thinking about questions that couldn't possibly have any answers. Theycouldn't possibly have any answers because the questions don't actually makesense. Philosophical speculation is well and good. But, the philosopherultimately wants to get to know reality. If you stumble on to one these fourquestions, you'll never get to know reality because you've been deceived intothinking that you've got a question when you don't!
On my reading, the Mishna inHaggiga is warning us against deceptive strings of words; strings of words thatlook like questions but don't really ask anything at all. This is an importantthing to be warned against. Even when a question isn't absurd, it might notdeserve an answer. Imagine a child in a physics class pointing to a diagram oftwo atoms. The child asks, 'why is that electron over there, orbiting the atomon the left when it could have been orbiting the atom on the right?' How shouldthe teacher respond? Should she respond at all? The only good answer is, 'Because God willedit that way; now be quiet!' This appeal to Divinity needn't be read in a cynicaltone. Ludwig Wittgenstein, in his great early work, Tractatus Logico-Philosophicus [6.372], writes: '[P]eople todaystop at the laws of nature, treating them as something inviolable, just as Godand Fate were treated in past ages . . . both are right and both wrong: thoughthe view of the ancients is clearer in so far as they have a clear and acknowledgedterminus, while the modern system tries to make it look as if everything were explained.'
Wittgenstein's point is this: thereis something appropriate about appealing to the Divine will, if what you intendto do is to signal a terminus to the possibility of further investigation. Noprocess of explanation can go on for ever. Eventually you're going to have tostop. Just like you can't define every word and concept without circularity,because you'll have to use words and concepts to define each other; so too isit the case that you can't expect to explain everything. One of the key lessonsthat a philosopher has to learn is when to stop.
Our investigation can finish withthe following observations. Judaism certainly values philosophical speculation.No Mishna can ever undermine that fact. But, we have to be wary. We have tomake sure that we're philosophising with the right attitude. We have to makesure that our questions really arequestions. And, we have to be humble enough to know that at some point, ourexplanations have to stop. Ultimately, the world is the way that it is becauseGod made it that way.