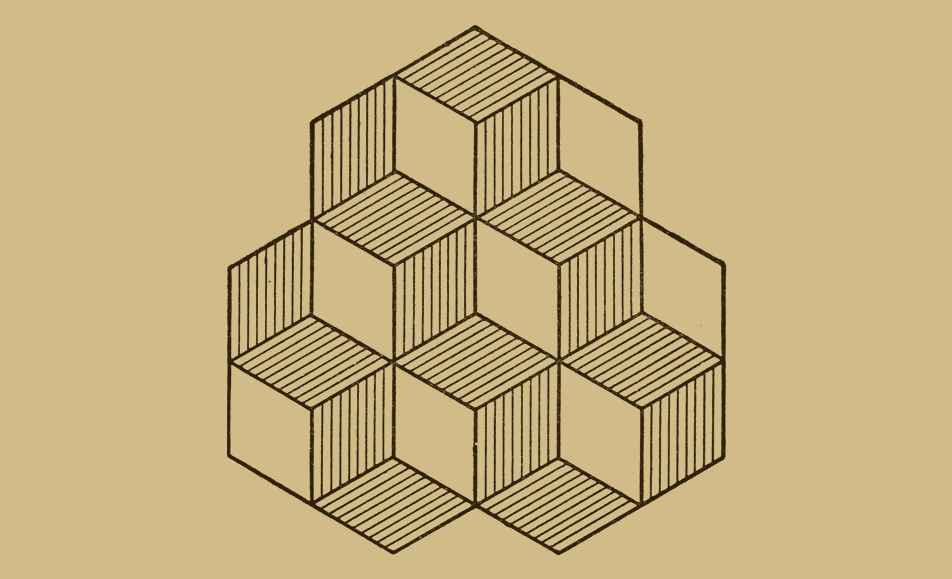 The relationship between Judaism and philosophy has been the subject of discussion at least since Late Antiquity. Often, however, philosophy is reified as a distinct body of knowledge, the views of Epicurus and his followers, Aristotle's corpus, or the very idea of the self-sufficiency of human reason, and viewed as either in conflict or agreement with an equally simplified notion of revelation, the word of God unambiguously revealed. In contrast, analytic philosophy allows us to see philosophical methods as regimented extensions of everyday argumentation, while a focus on halakhic texts reveals the role of human reason and debate in mediating the application of God's will to the world. In this spirit, Jed Lewinsohn does a masterful job demonstrating the relevance of current philosophy for Talmudic learning in his article "Philosophy in Halakhah: The Case of Intentional Action." His discussion is grounded in traditional lomdus, extended by knowledge of contemporary philosophy, and, most importantly for both traditional learning and contemporary philosophizing, guided by a keen intellect. His essential goal is simply to "[d]emonstrate different ways halakhic texts can be read philosophically" (98). Along the way though, he engages in detailed analyses of positions presented in the Talmud, by post-Talmudic commentators, as well as philosophers of action, discusses the epistemological and religious implications of finding philosophical positions embedded in halakhic views, and speculates on the theological consequences of what he takes to be the mainline halakhic view of action.
It is well beyond the scope of an introduction to discuss all of the issues raised in this article; moreover, certain areas are beyond my limited competence. Consequently, to start the symposium I will begin by drawing some connections between Lewinsohn's project and that outlined by Rabbi Joseph Soloveitchik in the concluding pages of Halakhic Mind, then I will give a précis of the paper, raising questions along the way. Finally, I will close with some more general thoughts about the project that Lewinsohn so ably models, returning there to the connection with R. Soloveitchik. My comments and questions are not meant as conclusive criticisms of Lewinsohn's work, they are not even my own fully considered positions, rather they are meant to initiate what promises to be a week of stimulating dialogue.
Lewinsohn notes the connection between his own project of reading halakhic texts (as opposed to those better classified as aggadah) philosophically and the thought of R. Soloveitchik in the first footnote to the article (128). However, there are further affinities between their views that are detectable throughout the article. For example, Lewinsohn's speculation that halakhic rulings may provide "sturdier ground on which to fashion philosophical theories" than our possibly culturally or evolutionary determined intuitions echoes (though it is certainly not identical to) Soloveitchik's claim that halakhah, as the objectification of (Jewish) religious consciousness, is preferable to subjective religiosity as a starting point for formulating a Jewish philosophy (88-91). Further, Lewinsohn's concluding theological reflections evoke Soloveitchik both in the method by which they are reached and in their content. As Daniel Rynhold has noted in his recent study, "Two Models of Jewish Philosophy: Justifying One's Practices," the conceptual distinctions that Soloveitchik makes in order to explain particular halakhic norms often provide the foundations for understanding more general, and existential, aspects of the halakhic world view (61-70). So too Lewinsohn, though beginning with the explicit Rabbinic principle adam muad le-olam and the extreme minimizing view of action individuation (EMiV) that he attributes to mainline halakhah, concludes by meditating on human beings' dual stature in the universe, oscillating between "effacement and aggrandizement" (121). More thematically, the existential tension between glorification and modesty is one that recurs frequently in Soloveitchik's work, the most well known instances being in The Lonely Man of Faith and the essay "Majesty and Humility." Thus, if as William Kolbrenner maintains Halakhic Mind can be read as Soloveitchik's prolegomenon to any future Jewish Philosophy ("Towards a Genuine Jewish Philosophy"), then perhaps "Philosophy and Halakhah" can be read as a bridge that links that work to Soloveitchik's more existentialist halakhic writings.
As I mentioned, Lewinsohn's overarching goal is to "demonstrate different ways halakhic texts can be read philosophically." He divides his article into four sections plus an introduction, conclusion, and appendix; three of the four central sections model ways of reading halakhic texts philosophically, while the remaining section contains methodological reflections. In the introduction, Lewinsohn outlines his project and sets it in the context of the scarcity of philosophical studies of halakhic texts. He also sets out some essential background to the concept of intentional action, both from a philosophical and halakhic perspective. From the philosophical perspective, he introduces the distinctions between intentional action, unintentional action, and mere behavioral happenings. From the halakhic perspective, he introduces the distinctions between transgressions be-mezid, be-shogeg, and mit'assek.
In expanding on the essential goal of the article Lewinsohn writes, "The basic idea is that when certain halakhot mention or implicate a philosophical concept, we should not be surprised to find the Rabbis struggling to pin down the concept or taking a stand (or several stands) on a controversial aspect." He notes, however, that the Rabbis were not motivated by a "sense of wonder" like Plato and Aristotle, but "an attempt to rigorously explicate a particular law" (98). Lewinsohn quickly moves on to lay out the different ways halakhic texts can be read philosophically, but one might be left asking whether there might be differences between philosophical endeavors launched by wonder and those motived by the desire to explicate a law. Does the difference in motivation affect the way the project is conducted? It seems like it might as the motivations that initiate philosophical inquiry often indicate (which is not to say determine) how they are meant to conclude. Kant's question 'what ought I do?' differs from the rabbinic question 'what does this law mean?' in that it does not begin with a predetermined norm. The former question's openness allows it to have the potential to revise current practice. In contrast, Lewinsohn claims that by grounding halakhic-legal disputes in philosophical debates he "does not mean to imply that a posek's ruling should be guided by his philosophical predilections" (120). And while Lewinsohn does show that different philosophical positions can give rise to different halakhic conclusions, these philosophical positions themselves arise from a consideration of the halakhic 'data' itself and so the potential for substantial revision of practice is slight.
Moreover, one might question whether wonder and explication exhaust the possible motivations for philosophical inquiry about norms and practices. A modern tradition beginning with C.S. Peirce has drawn attention to the pragmatic nature of philosophical inquiry. According to Peirce, "The irritation of doubt causes a struggle to sustain a state of belief. I shall call this struggle inquiry…. [T]he mere putting of a proposition into interrogative form does not stimulate the mind to any struggle after belief. There must be real and living doubt, and without this all discussion is idle" (The Essential Peirce, vol. 1, 114-115). Philosophical inquiry for Peirce begins when there are disruptions in practices that cause doubts to arise about the practices' adequacy and the norms that underlie them. In light of criticisms of Brisk-style lomdus for its abstraction and divorce from practice, one might wonder whether adding further intellectual pyrotechnics will really enrich learning. Perhaps our learning stands to benefit more from a focus on determining practice in contested areas of halakhah, then by adding further abstraction to an already abstract discourse.
In the initial central section, Lewinsohn models the first way to read halakhic texts philosophically, that is, by showing how halakhah can serve as an impetus for philosophical thinking. In this case, he shows how the "need to explain the halakhah's exemption for mit'assek transgressions and exception [from the exemption] in the case of pleasurable mit'assek behavior" (102) leads R. Ya'akov Kanievsky and R. Elhanan Wasserman to develop the rudiments of conflicting accounts of action and intention, which he compares to the fully developed account held by Anscombe and Davidson. Neither R. Wasserman's view nor that of R. Kanievsky square with the Anscombe-Davidson account, or more importantly the intuitions that motivated it. R. Wasserman collapses unintentional action into mere behavioral happenings, while R. Kanievsky holds a non-cognitive conception of action. Consequently, at the close of the section, Lewinsohn poses what in my view is a crucial alternative: One can either view the halakhic data as constraining the reasoning of its rabbinic interpreters, resulting in creative but contrived positions with no general appeal, or one can "conceive of the halakhic data as serving as a basis for theorizing that is more reliable than mere intuitions" (105). Lewinsohn returns to this alternative at the close of the second section and so will I.
The next section models a second way of reading halakhic texts philosophically by showing how Talmudic pericopae commit themselves to particular philosophical positions. In this case, he explores a Talmudic discussion in Kereitot in light of philosophical debates involving the individuation of actions. Lewinsohn concludes that the best explanation for the position presented in the Talmud is that the stam holds the extreme minimizing view (EMiV) of action individuation, the idea that our most basic actions are 'mere movements' of our bodies. While this discussion is fascinating and I invite others to comment on it, in particular by raising possibilities for Talmudic counterexamples that I am not competent to marshal, I would like to turn to the end of the section were Lewinsohn discusses the possible epistemological and religious implications of this way of reading halakhic texts.
Lewinsohn asks us to consider the consequences of the discovery by an observant individual that a particular halakhah presupposes a philosophical position that she had previously rejected on independent philosophical grounds. This question is particularly significant for me as, lo aleichem, I find myself drawn to a more social and normative account of action individuation than EMiV, that of Robert Brandom, which while developing out of the Davidson's view, differs from it in important respects (see Brandom's Articulating Reasons, Ch. 2, or Making It Explicit, Ch. 4).In any event, Lewinsohn provides two possible consequences, neither of which seem particularly attractive to me.
The first alternative threatens to separate philosophical truth, or better truth simpliciter, from the halakhic process: "In general, although the tradition might provide rationalizations for various commandments, there is no reason to endorse the rationalizations for each and every instance. As long as one tells some story capable of generating commitment to the norm, there is no reason to go any further and revise one's considered views" (109). But what if one is not able to tell an alternative story capable of generating commitment to the particular norm? What should one do then? Absent some theory grounding a commitment to the halakhic-legal system even (or especially) when one believes it is in error on a particular issue, the rationality of acting according to the norm begins to seem dubious. I think that it is here that we may be beginning to see the differences between a philosophical inquiry motivated by wonder and that impelled by the desire to explicate the law.
The second alternative moots the idea that the halakhic 'data' might be a firmer ground for the development of philosophical theories and concepts than our everyday intuitions. Lewinsohn rightly notes that "the sturdiness of a legal system does not guarantee that its philosophical underpinning are correct" (110), but he raises the divine nature of the halakhah as a possible alternative justification for seeing it as a reliable starting point for philosophical theorizing. However, this seems to require a radically maximalist conception of the divine nature of the halakhah. Recall that we are not talking about developing philosophical positions out of the peshat of the Torah itself, but rather a pericope in the Bavli.
I believe that Lewinsohn is correct to insist as he does in the third section, the interlude on methodology, that "the Rabbis are really making claims about [for example] action (the real thing)" (111) and not just action as understood by a specific legal framework, but I think that more needs to be said about the implications of a clash between one's own philosophical positions and those found to be underlying halakhic views. In any event, the interlude also contains very useful discussions of two assumptions that Lewinsohn sees as underlying halakhic conceptual analysis: 1) the universalizing principle, which entails that "a concept invoked in multiple halakhic spheres will have the same standards of application throughout," and the strong universalizing principle, which entails that "when the same word is used in different halakhic contexts it invokes the same concept unless there is independent reason to think otherwise" (112).
The next central section models a third way that halakhic texts can be read philosophically, that is, by using philosophical analysis to "enrich the world of Talmudic learning" (98). It can do this by providing additional higher order theories with which to ground halakhic debates. Lewinsohn demonstrates this by showing how a debate in the Talmud and among Rishonim concerning whether a particular case should be deemed an instance of mit'assek can be attributed to different accounts of intentional action. Stated facetiously, R. Nahman and the Ravad hold like Anscombe-Davidson that an action is intentional if and only if it is done for a reason, whereas Rava, Abbayei, and the Rambam hold like Michael Bratman that intentions are not reducible to reasons for action: we can have intentions even when we have no particular reason to favor one course of action over another. It is here that Lewinsohn disavows the practical ramifications of this sort of analysis. However, as I mentioned above, one might wonder about the swiftness of this denial. Why shouldn't the plausibility of a philosophical view underlying a halakhic position be a factor in deciding whether to endorse that halakhic position? Lewinsohn suggests that 'established systemic principles' and 'consequentialist considerations' should be favored over such factors, but offers no reasons to support this claim. I am not denying that there might be such reasons, but a consideration of the relationship between philosophy and halakhah, or law more generally, requires some reflection on them.
Lewinsohn concludes with a section that engages in theological reflection that results from his rigorous analysis, which I have described above, and an appendix that discusses EMiV in the Nimmukei Yosef and the Riva as well as a non-standard account in Rashi.
I began this introduction by noting the affinities between Lewinsohn's project and the thought of R. Soloveitchik in Halakhic Mind, and in concluding I would like to note two striking differences between their approaches. I do this not because I believe that agreement with R. Soloveitchik is a standard to which all contemporary Jewish philosophers must be held. Aderaba! It is because I believe that we must enter into a new, critical phase of our reception of Soloveitchik's teaching. Further, I believe this comparison allows us to reflect on some of the wider issues involved in Lewinsohn's project.
1) While R. Soloveitchik, at least in the concluding pages of Halakhic Mind, views the philosophical exploration of the halakhah as leading to the revelation of a "Jewish philosophical Weltanschauung" (101), Lewinsohn sees the philosophical reading of halakhic texts as aiding in the analysis of halakhic positions and disputes. Different views in the Talmud or among the commentators can be explained as the result of the parties holding different accounts of action or intention, for example. This is certainly not to say that R. Soloveitchik ignored the aspect of dispute in halakhah or that Lewinsohn is not interested in the big-picture, his tentative claim that mainline halakhah subscribes to EMiV and concluding theological reflections attest to such an interest, but it is a difference of focus, and one that indicates differing goals. R. Soloveitchik is interested in providing the methodological framework for a Jewish philosophy, while Lewinsohn seems more interested in philosophical methods as tools for learning.
2) In this connection, in Halakhic Mind R. Soloveitchik claims that the philosophical exploration of the halakhah will be a source of novel philosophical positions. He writes, "Problems of freedom, causality, God-man relationship, creation, and nihilty would be illuminated by halakhic principles" (101). Indeed, these positions would not merely be novel, according to R. Soloveitchik, they are likely to be incompatible with those arising from other disciplines: "Should this task be undertaken it would be discovered that many concepts employed by science and philosophy are incompatible with religious theoretical schemes"(47). Religion, according to R. Soloveitchik, is an autonomous cognitive domain, which is constituted by its own unique concepts of time, causality, selfhood, etc. In contrast, Lewinsohn, rightly, I think, claims that by virtue of the explanatory goal of halakhic discussion the concepts appealed to rationalize a particular halakhah must have extra-halakhic appeal (105, 111). However, at least in this article one often gets the feeling that the direction of influence is strictly unidirectional. General philosophical positions can illuminate halakhic views; but halakhic views do not offer novel philosophical positions that have wider appeal. This is most clearly evidenced in his discussions of R. Wasserman and R. Kanievsky. Lewinsohn does an outstanding job creating a dialogue between their dispute and the Anscombe-Davidson position. However, when the parallels break down, as in R. Wasserman's collapse of action into intentional action, R. Kanievsky's non-cognitive criterion of action, or the exception of liability in cases of mit'assek where there is phenomenal pleasure, Lewinsohn falls off the philosophical trail. But this is precisely the moment where halakhah might be able to make a unique contribution by providing a novel conception of action, for example, which may have wider applicability. Perhaps it is precisely then, when halakhah innovatively contributes to wider philosophical discussion, that a genuine Jewish philosophy is being articulated.
As I indicated at the outset, I do not intend my remarks as conclusive criticisms or even as arising from my own fully considered views. My goal, instead, has been to introduce Lewinsohn's superb article and mark some issues for further discussion during the symposium. Lewinsohn discusses many topics, those involving halakhic and/or philosophical technicalities as well as those that rise to the level of high theological significance. I thank him, I think on behalf of all his readers, for doing so with intellectual depth and precision.